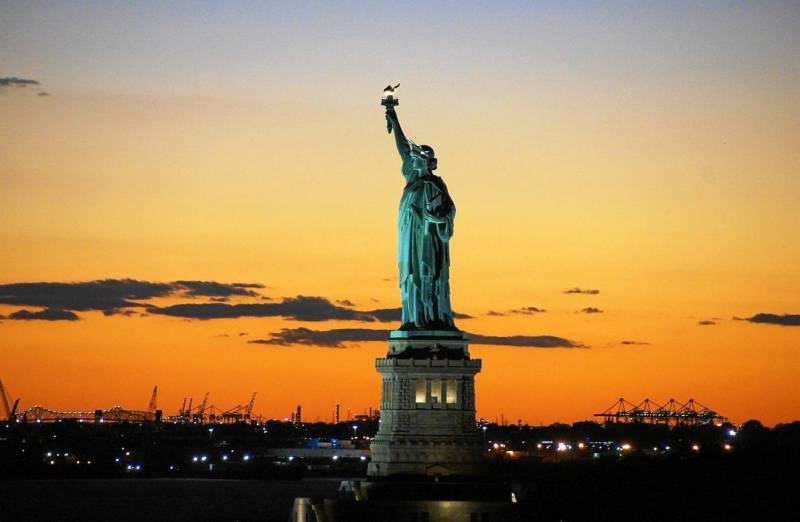 The past week has clearly demonstrated the unstable state of the United States as a beacon of freedom and democracy in the world. This is reported by American Thinker, describing the latest "achievements" of the administration of President Joe Biden.
The publication notes that the Democrats, armed with the US judiciary, decided to indict and crack down on their main political opponent - the former President, Republican Donald Trump, who in the upcoming presidential elections may "enter" the White House for the second time. At the same time, Republicans do not really protect Trump from the attacks of the Biden administration, which is increasingly showing dictatorial manners, infringing on the rights of dissidents. Such a disgrace, an open violation of rights, has not yet occurred in the United States.
America has officially gone from a "shining city on a hill" to a "banana republic." Most elected representatives of both parties are not interested in slowing down the decline of America, but in accelerating it.
- says the publication.
The ruling elite decided to waste taxpayer money on unnecessary wars and all sorts of conflicts. She opened the borders of the United States and let "hordes of beggars" into the country, indulging and encouraging crime, forgetting about
the economy
trampling the dreams and hopes of tens of millions of hard-working Americans. Moreover, all this is being done in an attempt to turn the United States into a kind of multicultural "hell hole", reminiscent of the description of the situation in the novels "The Hunger Games" by the American writer Suzanne Collins.
The publication drew attention to the fact that several centuries ago, the American people achieved independence from the British crown. Now, the armed US government wants to disarm the population and sets the rules in its own way.
political
whims, eliminating all who interfere.
America waged wars against the totalitarian regimes of Hitler and Stalin, but ironically our government emulates many of their dictatorial qualities. They say empires last no more than 250 years, and America's 250th anniversary is only three years away.
- specified in the material.
The publication asks a number of topical questions. Will the US be engaged in a World War III against Russia, China and Iran with a devastated economy and hyperinflation, in a police state ruled by insane tyrants, ready to use any means to crush the slightest opposition or resistance? What will happen next - the power of the mob or the civil war?
Welcome to the American Banana Republic
- summarized in the article.