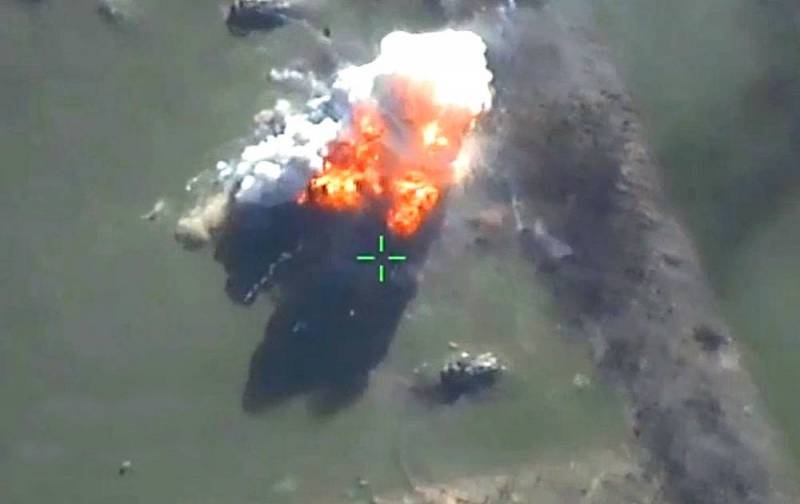 Last night, Russian aviation dealt a powerful blow to the ammunition depot of the Armed Forces of Ukraine near the village of Berislav in the Kherson region. It is reported that the latest planning bomb was used to destroy a military facility.
According to Russian intelligence, in the area of ​​​​Berislav, the Ukrainian army has placed a large warehouse, which accumulated ammunition for the upcoming counteroffensive of the Armed Forces of Ukraine. Rockets for the American HIMARS MLRS, as well as shells for cannon artillery were stored here.
In total, the Ukrainian military managed to accumulate several tens of tons of ammunition at the facility. It is logical to assume that the Russian military knew about the location of the warehouse, but deliberately delayed the moment of striking in order to wait for the maximum concentration of ammunition at the facility.
On the night of April 9, a Russian plane dropped a glide bomb on the warehouse. Footage of the hit of precision-guided munitions in the warehouse appeared on the Web. They clearly show how the bomb hits the object, after which the detonation occurs. A fiery flash and a column of smoke rise tens of meters up.
Recall that the settlement of Berislav is located on the right bank of the Dnieper, just a few kilometers from Nova Kakhovka. It came under the control of the Ukrainian military as a result of the counter-offensive of the Armed Forces of Ukraine in September last year.