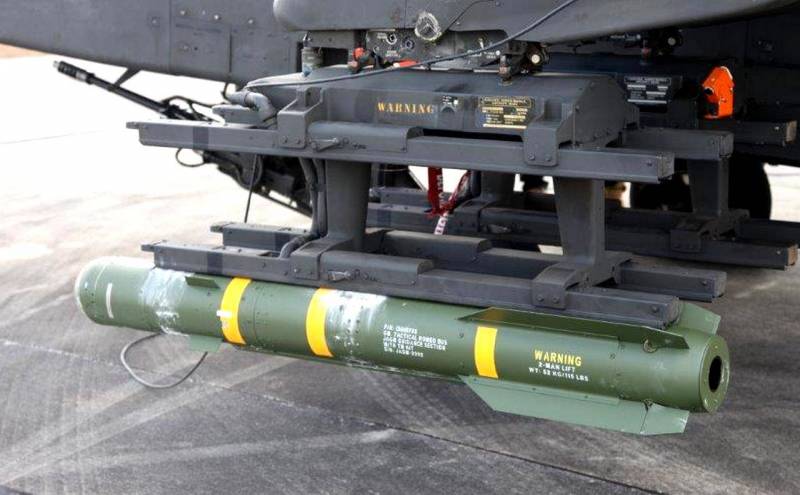 The Ukrainian army is increasingly using Western-style precision-guided munitions against Russian troops. Following the GLSDB smart bombs, the use of AGM-114 Hellfire missiles was recorded. It is specified that these ammunition were used by the Armed Forces of Ukraine in the Svatov direction.
According to military experts, almost any platform, from an unmanned aerial vehicle to an armored car, can be the carrier of such ammunition. The maximum range of the missile is small - only ten kilometers. But NATO armies are armed with dozens of different modifications of such missiles.
Russian experts still find it difficult to say which of the modifications of the AGM-114 Hellfire missile was transferred to the Ukrainian army. It is highly likely that the Kiev regime received several versions of precision-guided munitions at once.
According to the Russian military, the Ukrainian army is trying to use high-precision weapons on the most "fat" targets from a military point of view. They are EW and RER stations, as well as air defense systems.
Specialists of the Russian army emphasize that their Ukrainian counterparts have big problems with accuracy, while noting the trend of increasing the use of precision-guided munitions.
Simply put, the Ukrainian military is trying to compensate for the low accuracy of the use of AGM-114 Hellfire missiles with a large number of them.