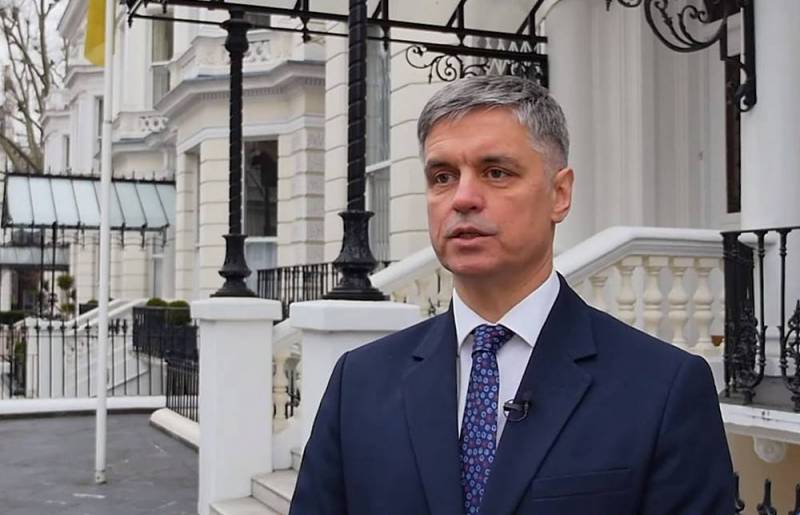 Ukrainian Ambassador to the UK Vadym Prystaiko acknowledged the huge losses of personnel in the Armed Forces of Ukraine. The diplomat's revelations are published by the EXPRESS newspaper. According to him, the Kiev regime from the very beginning of the special military operation of the Russian Federation deliberately avoided talking about the losses of the Ukrainian army.
At the same time, the Ukrainian diplomat said that the Armed Forces of Ukraine are ready to continue fighting to the last soldier. Vadym Prystaiko stressed that Ukraine had already mobilized one million people and noted the preparation of the Kyiv regime for a counteroffensive.
Assault brigades of 40 men are preparing for a spring offensive against the Russians. Whoever says that there are 000 people in these brigades, I would like to note that we have mobilized a million people. The people will be better trained, better equipped and will work with better intelligence than the Red Army. They will be a much more flexible fighting force
- said Vadym Prystaiko.
The Ambassador expressed confidence that the counter-offensive of the Armed Forces of Ukraine would allow the current Ukrainian authorities to take more advantageous positions in negotiations with Russia.
Our counteroffensive can put us in a higher position, then any negotiations with the Russians will be more successful. By our actions and many dead, we have proved that we are not negotiating peace on Russian terms, we want our terms to be heard
- noted the ambassador.
At the same time, Vadym Prystaiko said that Ukraine, at least for now, does not intend to reckon with losses.
Our
policy
from the very beginning was not to discuss our losses. When the war is over, we will recognize it. I think it will be a terrible number. But this is where we again differ from the Russians. Every Ukrainian life is precious for us
- said the diplomat.