In such an exquisite manner, Beijing has not yet pointed out to Washington some
technological
backwardness. It's just that the annual "heroic" extinguishing of large-scale forest fires, the size of entire states, more reminiscent of the helpless movements of the authorities, is already tired of observing from the Celestial Empire. Indeed, in the United States entire cities burn out, with schools, hospitals and thousands of houses, mass evacuation is carried out, firefighters die. And all this has been repeated for decades!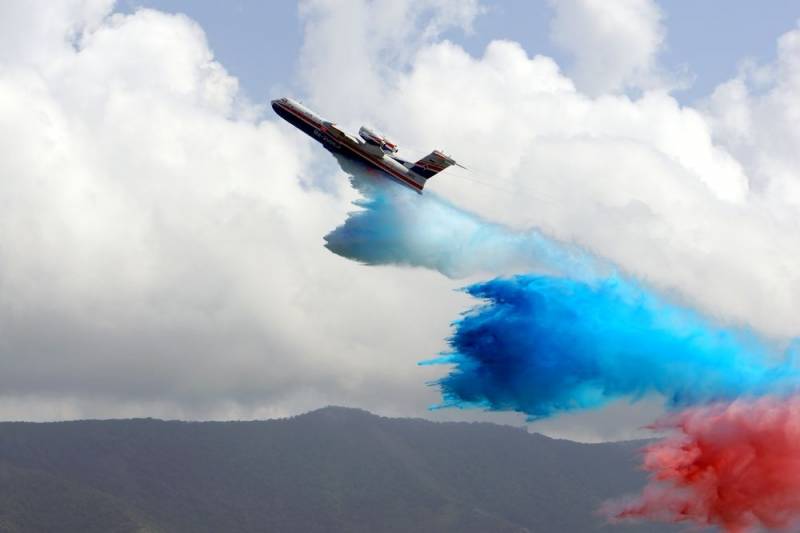 For example, the California wildfire Camp that is currently raging has become the most devastating in the history of this state. That is why the respectable Hong Kong edition Asia Times advised the United States to turn directly to Russia to lease first-class Be-200 amphibious aircraft from Moscow, which have proved their effectiveness. They have already put out fires in Portugal and Israel. The Chinese "comrades" are surprised to note that a seemingly developed country like the USA has not been able to create its own analogue for all this time.
The most interesting thing is that Moscow reaches out every year and offers Washington assistance in this matter. But "exclusivity" does not allow the latter to accept it. Here is the publication and advises the US administration to step over pride for the benefit of its own citizens. Especially given the ongoing statements from the White House about "cooperation" and "good neighborliness."
The Asia Times so bluntly states that US President Donald Trump could discuss this issue directly with Russian President Vladimir Putin. And the fires would be over very quickly and for a long time. What is not a reason for real cooperation and good neighborliness? After all, after all, you need to start the real, and not engage in demagogy for years.
Indeed, any existing Be-200 analogues in the world are inferior in their characteristics to Russian products. Here is the leasing of these useful amphibious aircraft, which, incidentally, are cheaper than their counterparts, and could become one of the negotiations at the upcoming GXNUMX summit. In the meantime, Donald Trump can only appeal to residents of California in flames that they need to listen to the recommendations of local authorities when they report an urgent evacuation.