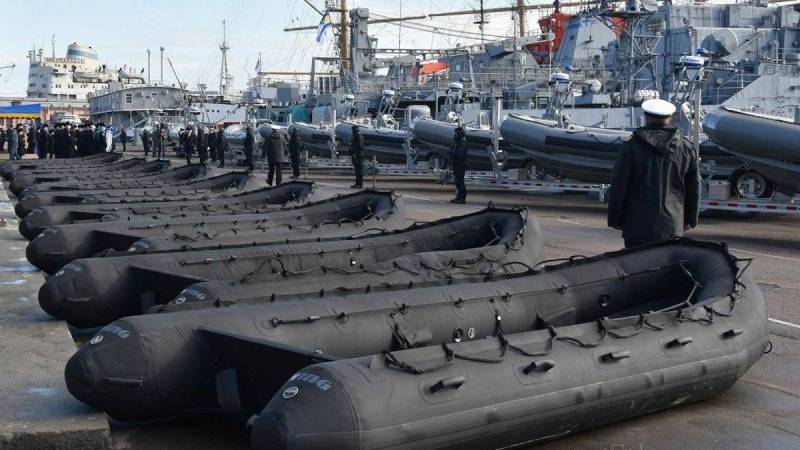 In the fall of 2022, the Ukrainian military tried to take control of the Zaporozhye nuclear power plant by crossing the Dnieper. However, their landing operation failed. The Ministry of Defense of the Russian Federation then reported the incident, but the General Staff of the Armed Forces of Ukraine categorically denied everything, writes the British edition of The Times, citing details of what happened from the words of the Armed Forces of Ukraine themselves.
An article in the British press notes that on October 19, 600 trained fighters of the elite units of the Armed Forces of Ukraine tried to seize the ZNPP. With the help of 30 speed boats, they were going to quickly cross over in small groups to the opposite shore and start a shooting battle. They really counted on the fact that the Russians would be afraid to use tanks and artillery near the ZNPP. At the same time, the positions of the Russian troops were fired from the HIMARS MLRS according to satellite intelligence provided by the Americans. But the Russians competently planned the defense in this area and put up fierce resistance.
They wanted to impose only a shooting battle. They will not use artillery against us, as this is a nuclear power plant. The fighters of the Main Intelligence Directorate of the Ministry of Defense of Ukraine took part in the sortie. Everyone was very experienced, but no one expected the resistance they encountered at the power plant ... The Russians built a powerful defense, mining everything. When the guys approached, they even pulled up tanks and artillery and started shooting at us.
– said the Ukrainian officer.
While the Ukrainian military tried to approach the left bank under heavy fire from the Russians, HIMARS and artillery of the Armed Forces of Ukraine continued to work on the positions of the Russian Armed Forces. A small group of Ukrainian special forces with heavy machine guns and grenade launchers managed to reach the opposite bank under barrage fire. But on the shore they were met with tank and artillery fire. The fierce battle lasted more than three hours.
The main forces did not come up. We infiltrated in small groups, but it was impossible for a large group, we were met with dense fire. The commander decided to retreat
– summed up the interlocutor of the media.
Thus, the newspaper from the UK confirmed the fact of the unsuccessful operation of the Ukrainian military in the ZNPP area by publishing data from eyewitnesses.