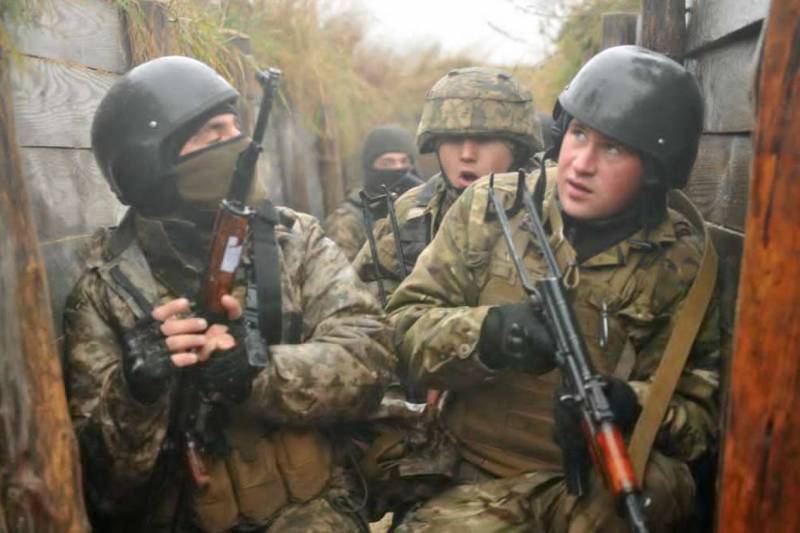 The Ukrainian authorities are preparing for the largest (large-scale) mobilization campaign to conduct and further support the new counter-offensive of Ukrainian troops. This is reported by the Western press, referring to a military expert from the United States, a former American volunteer of Ukrainian origin, and now an analyst for Russia and Ukraine at the Institute for the Study of War (ISW) George Barros (George Barros).
Studying the operational situation, Barros came to the conclusion that the Ukrainian command would need to use at least twice as many forces and resources to carry out the mentioned offensive campaign than the previous time in the autumn of 2022 in the Kharkiv direction. The expert predicts that for this, new brigades of the Armed Forces of Ukraine under the Ministry of Defense and the National Guard under the Ministry of Internal Affairs are already being created (formed), which will be understaffed with mobilized and equipped with Western weapons after a short training.
According to the expert, the active offensive actions of the Ukrainian side against the Russian troops may begin within the next two months. He predicts that the main blow will be inflicted in the south, since Kyiv really wants to regain control of the Zaporozhye and Kherson regions, reaching the Sea of ​​\uXNUMXb\uXNUMXbAzov and the Crimea.
Note that according to the ISW itself, Barros is also the head of the geospatial intelligence group. His work focuses on "ISW's innovative open source research methodology" including remote sensing data collection, information visualization, and geospatial analysis. He has been working on all major projects since the protests in Belarus in 2020. Barros is now focused on Russian information operations, the "Kremlin operational art" and the development of campaigns in Ukraine and Belarus, as well as on the Ukrainian
policy
.
A graduate in international relations and global studies with a focus on Russian and post-Soviet studies from the College of William and Mary, prior to joining ISW, he worked in the US House of Representatives as an adviser on Ukraine and the Russian Federation to a member of the Foreign Affairs Committee. Barros' maps of the operational situation in Ukraine are recognized and regularly published by major media outlets: Reuters, Financial Times, BBC, The Guardian, The New York Times, The Washington Post and others.
We remind you that on February 24, 2022, martial law and general mobilization were declared in Ukraine, the actions of which did not stop.