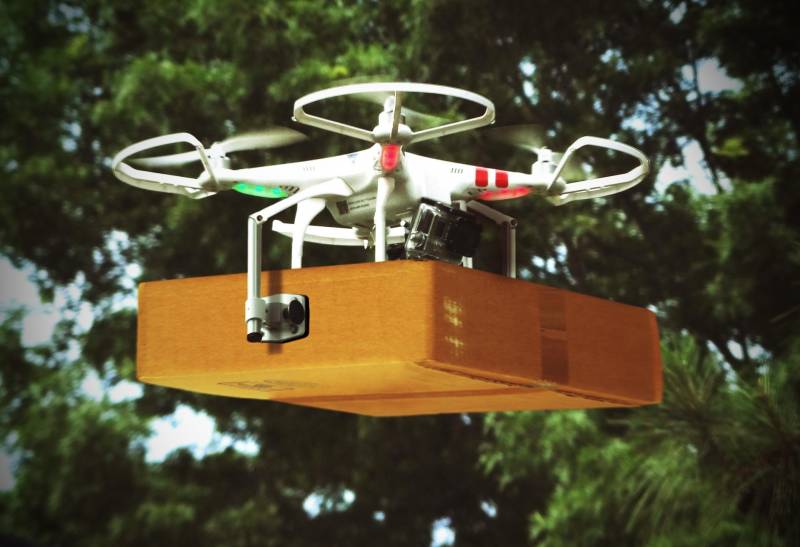 Emerging markets benefit from
Technology
commercial unmanned aerial vehicles. Saturation and reshaping of markets are using them to overcome logistical challenges and revolutionize the supply chains of many goods and services, with the expected benefits of flexible logistics in the so-called last mile. The OilPrice resource writes about the rapid development of the industry, referring to the Oxford Business Group.
While unmanned aerial vehicles (UAVs) are often associated with military use, the commercial use of UAVs has grown significantly in recent years as e-commerce and logistics companies are increasingly turning to drones to enable more efficient delivery of groceries, food and other goods.
Research firm GlobalData predicts that by 2025, commercial drones will eclipse military drones and become the largest revenue generator in the autonomous aerial vehicle market.
According to a February 2023 report from consulting firm KBV Research, the global commercial drone market is expected to grow at a compound annual growth rate (CAGR) of 34,5% over the next five years and is expected to reach $2028 billion by 167.
Traditionally, the Asia-Pacific region has been the fastest growing market for this type of aircraft, thanks in part to China's booming drone industry and India's ambition to become the world's leading UAV manufacturer. Between 2023 and 2030, a CAGR of 15% is expected.
In many cases, drone fleets are more cost-effective than existing vehicle-based networks, especially at the end of the delivery process, which accounts for up to 50% of logistics costs. Delivery by small UAVs can also help eliminate bottlenecks on highways by reducing the number of vehicles on the roads, especially due to the growth of urban populations around the world.
In addition, as the resource writes, small electric UAVs also represent an important step towards the decarbonization of the transport sector, since they can be used instead of vehicles with internal combustion engines in the delivery of the vast majority of medical goods and purchases in e-commerce.