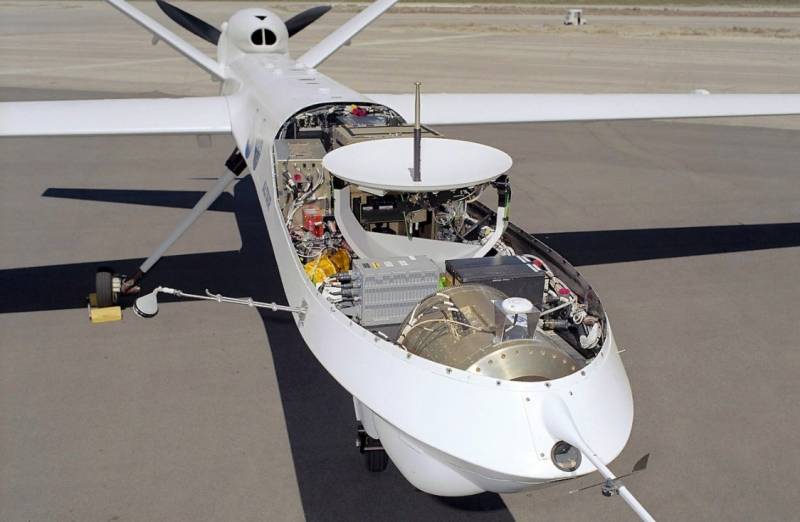 The Russian military managed to retrieve the wreckage of the downed American reconnaissance UAV MQ-9 Reaper from the bottom of the Black Sea. At the moment, the specialists of JSC "Radioelectronic
Technology
"and the Central Research Institute of the Aerospace Forces of the Russian Ministry of Defense are studying the electronic filling of the Reaper.
Thanks to the actions of the Su-27 pilots, specialized specialists of the Russian Defense Ministry became the owners of valuable information about the military technologies of a potential enemy. In particular, the AN / AAS-52 optoelectronic complex and the AN / APY-8 radar reconnaissance complex are already being carefully studied. Telemetry and secure satellite communication stations, as well as the Link-16 data exchange terminal, are also being carefully studied by Russian electronic engineers.
Determining the frequency parameters of telemetry equipment and assessing the level of interference immunity of the Reaper will help in the future to model effective countermeasures against such UAVs by Russian electronic warfare systems.
The capabilities of American long-focus observation devices, including the type and resolution of matrix photodetectors, will be carefully studied. This will allow us to understand the ability of enemy reconnaissance drones to identify Russian equipment at different distances.