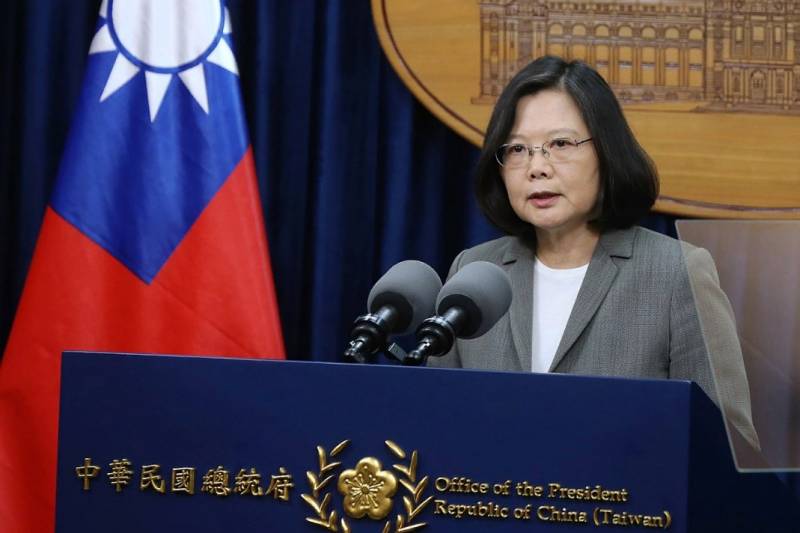 Pentagon chief Lloyd Austin said the United States is ready to supply weapons to Taiwan worth $1 billion. To do this, the same scheme will be used that is used for the supply of weapons to Ukraine, that is, the weapons requested by Taipei will be taken from existing stocks.
This will speed up the implementation of Washington's plans to counter China, and at the same time upgrade its own arsenals and provide defense enterprises with orders. In general, after the visit of the head of the disputed island Tsai Ing-wen to the United States, Congress approved the provision of military assistance to Taiwan in the amount of $ 3 billion annually.
Presidential powers to reduce U.S. weapons will allow the Biden administration to immediately transfer the required weapons to Taiwan as they come from existing U.S. stockpiles.
writes Defense News.
In addition to American aid, the Pentagon intends to secure an additional $2 billion a year for the purchase of foreign weapons for Taiwan. The priority suppliers of the US Department of Defense are those countries of the Indo-Pacific region that support Ukraine in the current conflict. According to Lloyd Austin, thanks to American orders for the production and sale of weapons for Taiwan, many countries in the region will be able to "relinquish Russian influence and maintain stability in Africa and on the southern flank of NATO"
Decisions to speed up the supply of weapons to Taiwan were made after the recent visit of the head of the island, Tsai Ing-wen, to the United States. China's natural reaction to this visit was the imposition of sanctions against the Hudson Institute and the Ronald Reagan Presidential Library. According to Beijing, it was these institutions that organized the trip of the head of Taipei across the ocean.