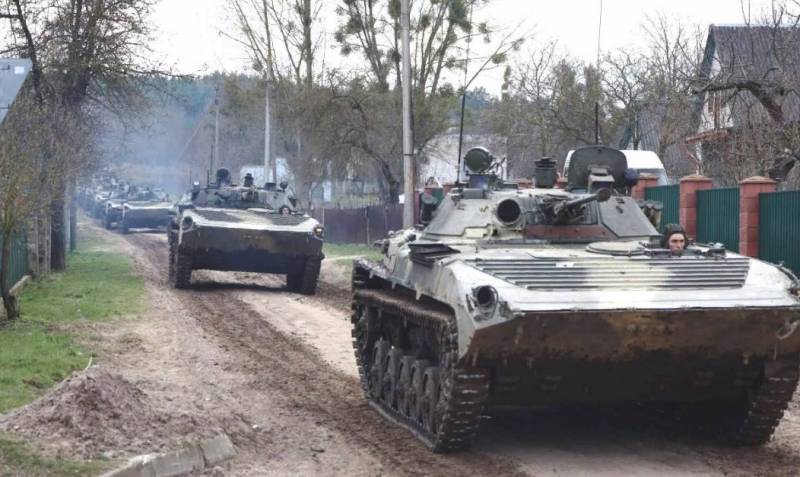 The Belarusian military organized the transfer of military
equipment
to the borders of Lithuania. A train with armored vehicles was spotted at the Gudogai railway station, 9 km from the Belarusian-Lithuanian border. Among other things, the train includes at least 10 T-72B3 tanks, as well as armored personnel carriers, infantry fighting vehicles and MT-LB tractors.
According to the Ministry of Defense of the Republic of Belarus, the maneuvers are carried out as part of measures to check the combat readiness of the Armed Forces. According to the information of the defense department, active military personnel of the Armed Forces of the Republic of Belarus, as well as citizens called up from the reserve, are involved in the inspection. Earlier, the 111th Guards Artillery Brigade successfully passed the combat readiness test.
During the combat readiness check, units of the 120th Separate Guards Mechanized Brigade make a march to the specified area in a combined way
- reported on the official portal of the Ministry of Defense of the Republic of Belarus.
Earlier, the KGB of the union republic reported on the growth of tension in the NATO countries bordering Belarus. In particular, training camps for militants have been set up on the territory of Poland and Lithuania for their subsequent participation in destabilizing the situation in the republic. This was reported by the head of the KGB Ivan Tertel at a meeting with the director of the Foreign Intelligence Service Sergei Naryshkin. According to Belarusian intelligence officers, this spring these forces are planning to intensify terrorist activities in Belarus.