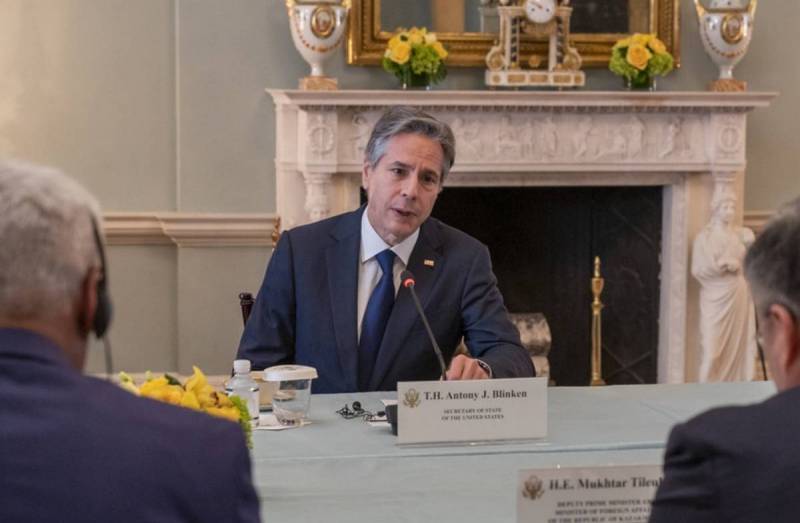 US Secretary of State Anthony Blinken said that the expected large-scale counteroffensive of the Armed Forces of Ukraine is expected in the near future. In an interview with the Funke media group, he said that Washington would support these actions by Kyiv, as well as other countries that have committed themselves to support Ukraine.
However, the decision on whether to return Crimea or not should be made by Ukraine itself, the head of the State Department believes.
Ukraine is a democracy. President Volodymyr Zelensky is responsible for leading the country, but he must listen to the will of the Ukrainians
Blinken said.
Meanwhile, the New York Times reports on secret documents that appeared on Telegram and Twitter on the preparation of the US and NATO offensive by the Armed Forces of Ukraine. They do not contain specific plans for combat operations, but provide an American and Ukrainian analysis of what the Ukrainian army might need for an offensive.
The publication notes that some fragments of the documents look genuine and provide quite valuable information about the schedules for the delivery of weapons and troops, as well as the number of Ukrainian troops. But even they do not indicate how, when and where Kyiv plans to launch an offensive.
Earlier it was reported that the West is real
pushes
Kyiv to the early start of the counter-offensive of Ukrainian troops against Russian forces. There have already begun to publish a variety of documents relating to the planned campaign.