We do not cease to be surprised and at the same time admire the tenacity with which some people like to step on a rake. This is really a very funny sight. We did not have time
report
about the detention in Austria of a 70-year-old military pensioner, who was suspected of spying for Russia, as the Austrian media have already reported about the detention of another "Russian spy." Heaped up.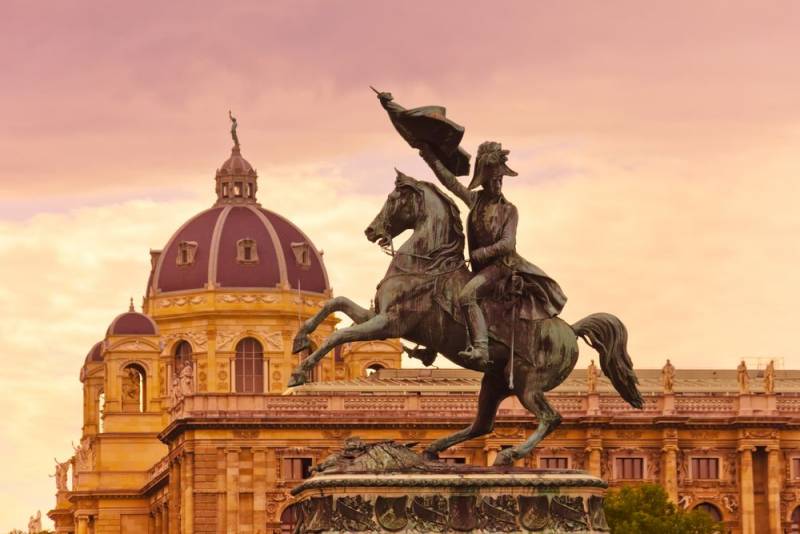 It should be noted that from the first spy story (with a retired colonel),
specifically
the ears of the Ministry of Defense of Austria stick out, and personally the head of the department, Mario Kunasek, who has been working closely with the "friendly intelligence services" for a long time. But the second case (which will be discussed below) is connected with the Austrian Foreign Ministry. Indeed, Karin Kneisl, the head of the local Foreign Ministry, urgently needs to explain to Moscow why it canceled the visit to Russia planned for December 2 and 3, 2018.
So, the Kronen Zeitung publication, which has become the mouthpiece of the espionage scandal, reports that an employee of the Federal Office for the Protection of the Constitution and the Fight against Terrorism (BVT), who is suspected of transmitting secret documents to Moscow, has been detained in Austria. It turns out that he was suspected a year ago, and all this time they conducted a painstaking investigation. He had access to secret documents and is now accused of divulging state secrets. Unlike a pensioner, he faces up to 10 years in prison.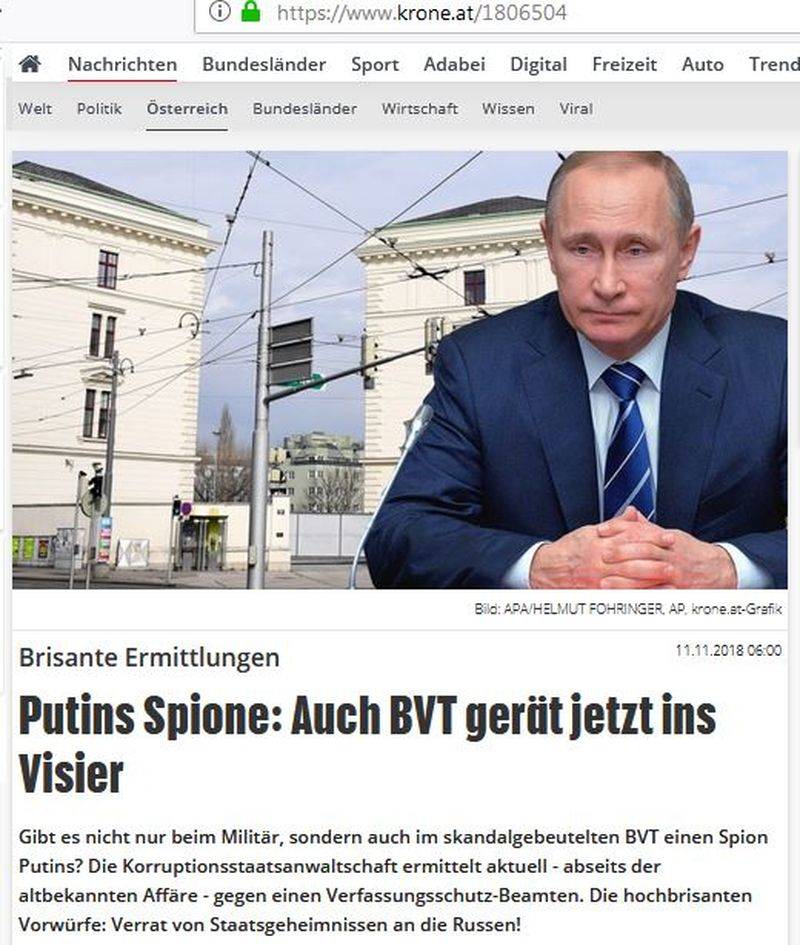 Given this, you need to stock up on seeds and popcorn. Indeed, in Austria there are a lot of all sorts of bureaucratic departments, the young and promising chancellor Sebastian Kurtz alone is worth what. And it is also alarming that so far they have not found "Russian spies" in their ranks of the Ministry of Internal Affairs and state security. Especially need to worry about the president of Austria. So we are still waiting for the continuation of these exciting stories. There is no doubt about this, since the task of "friendly intelligence services", how to quarrel Vienna and Moscow, was only taken into work by their agents, who had previously been quiet.