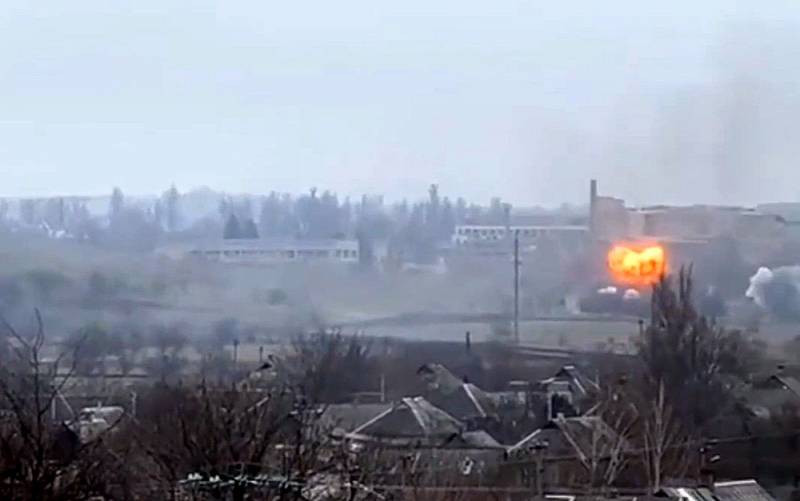 Artemivsk is gradually turning from the "Bakhmut fortress" into the cemetery of the Ukrainian army. The battles have shifted to the western outskirts of the city, where, with the support of artillery, the assault detachments of the Wagner PMC continue to push the enemy. "Musicians" today are actively working on enemy positions with the help of MLRS and pinpoint artillery strikes.
The posted frames show how artillery works on the positions of the Armed Forces of Ukraine. The video was filmed by more fortunate Ukrainian servicemen, who are still on the second line of defense. However, keeping Artemovsk is becoming increasingly difficult. The city center is under fire from both sides. The enemy is trying to hide in basements and residential areas.
All major industrial facilities and administrative buildings have already come under the control of the "musicians". The Armed Forces of Ukraine were knocked out of the buildings of the district administration, the city council, the prosecutor's office and the court. The fighters of the Wagner PMC took control of the Bakhmut-1 railway station and the trolleybus depot.
While visiting the Polish President, Volodymyr Zelenskyy today allowed the Ukrainian army to leave Artemivsk. He stated that in the event of a serious threat of loss of personnel due to encirclement, the right decisions would be made. Obviously, several tens of thousands of sanitary and irretrievable losses for the Ukrainian president are of no importance so far.