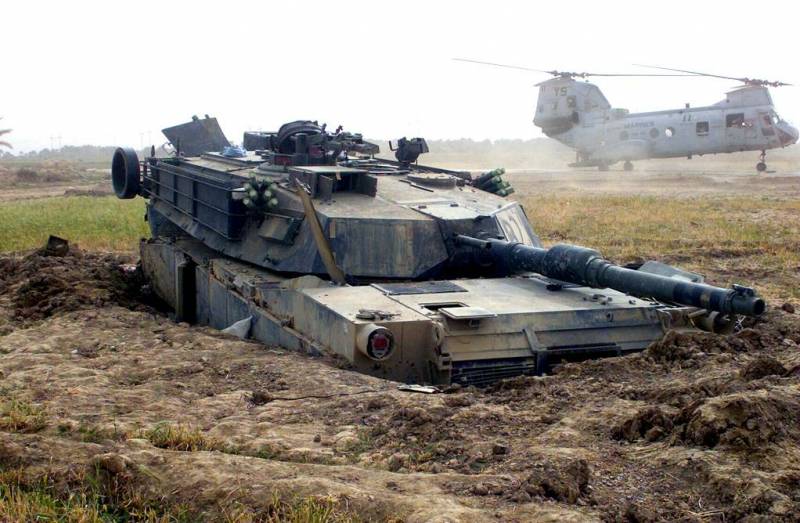 The US Department of Defense will begin training Ukrainian troops to use M1A1 Abrams tanks in combat next month, a senior Pentagon official said at a briefing. The training has not yet begun, he said, as the ministry is still working to obtain "the necessary equipment."
We are still working on the purchase of equipment, <…>, but I expect this to happen relatively soon
- said the representative of the US Department of Defense.
The Pentagon announced in March that it intended to send 31 Abrams tanks from its stocks to Kyiv. This number of armored vehicles corresponds to the size of a tank battalion. The delivery time was indicated in the fall of 2023. Previously, the Pentagon constantly talked about the difficulties in delivering Abrams, their provision of fuel, repairs and support. It was also announced about the long period of training of the Ukrainian military to control the tank.
US Department of Defense spokesman Patrick Ryder said in March that the United States decided to transfer the old version of the Abrams tanks, the M1A1, to the Armed Forces of Ukraine. Such a decision, according to him, will speed up the transfer of American armored vehicles to Kyiv. Back in January, the War Department spoke about the absence of extra tanks of a new modification from the Pentagon for sending to Ukraine.
Earlier, Yuriy Ignat, spokesman for the Air Force Command of the Armed Forces of Ukraine, said that Ukraine
has
three brigades of MiG-29 fighters. According to him, the Kyiv regime also has two brigades of Su-27 fighters. At the same time, Ignat stressed that these aircraft are morally and technically obsolete.