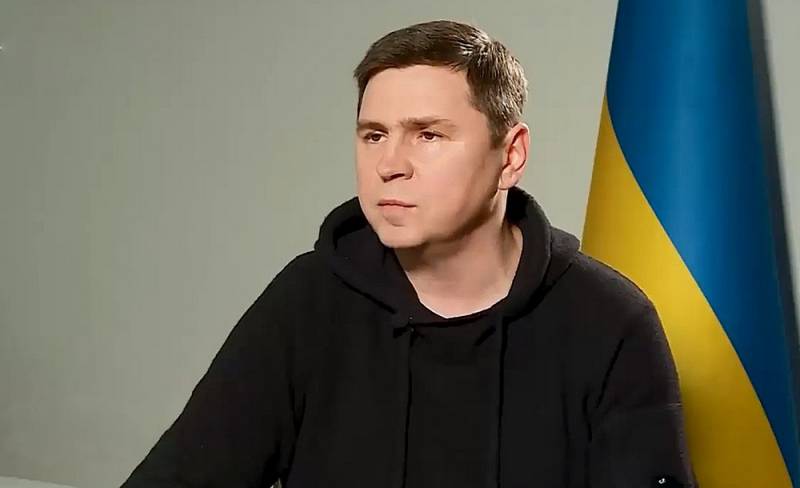 Mikhail Podolyak, adviser to the head of the office of the President of Ukraine, said that Kyiv would defeat Moscow in six months. Crimea will also be liberated by this date, he believes.
We are definitely in a very short time, from a historical point of view, this is very little - six months, five or seven months, we will be in Crimea
— said the representative of Zelensky's office.
Podolyak called his words mathematically verified optimism, which is based on the fact that Russia does not have enough resources to hold the Crimea, Donetsk and Luhansk.
We will definitely be able to discuss the realities of Crimea on the embankment in Yalta. And we will be able to accurately talk about the absolutely effective future of Crimea
Podolyak said.
He added that by that time it would be necessary "to expel the Russian world from there in full." This also applies to the Kerch bridge, which will be dismantled, and Ukrainians who lived on the peninsula under the Russian authorities.
Collaborators in Crimea should be legally punished. Crimea will live in the absolute information space of Ukraine, and those who do not agree to live in Crimea according to the rules of Ukraine can leave the peninsula
Podolyak emphasized.
Earlier, a military expert, military instructor pilot and reserve colonel of the Armed Forces of Ukraine Roman Svitan told how, in his opinion, the counteroffensive of the Armed Forces of Ukraine would begin. He said that in the near future the Ukrainian military will launch long-range systems
burn out
Russian rears. There will be massive strikes by drones, M31 missiles guided by JDAM-ER bombs, he added.