Despite the fact that Ukraine is desperately trying to be known as a "powerful sea power", the facts speak for a completely different story. This is increasingly stated by Ukrainian
policy
, experts, journalists. So, the famous Ukrainian journalist, political scientist, television producer Viktor Savinov, in an interview with the Kraina magazine, admitted: Kiev can not oppose the Russian fleet.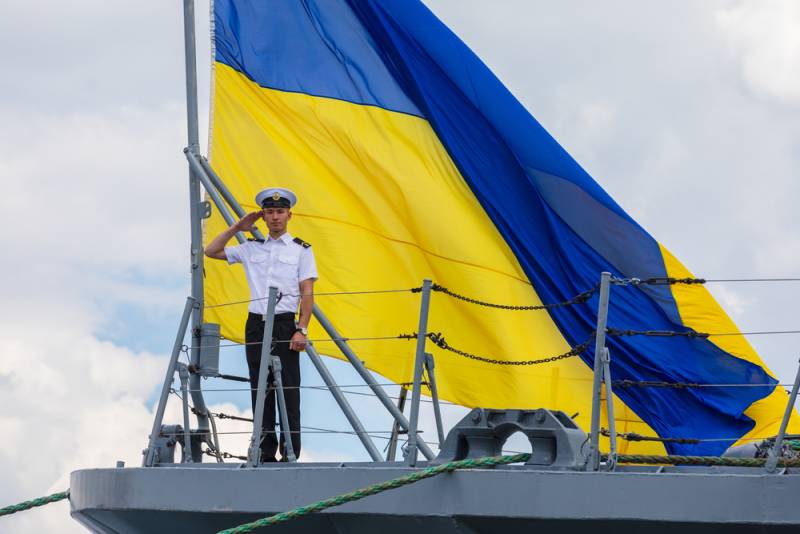 When it came to Russia's possible blocking of seaports, Savinov noted that the Ukrainian authorities did not understand that the fleet was needed not only for "supremacy at sea", but above all, to maintain control in its own territorial waters.
The journalist compared the fate of two cruisers - "Ukraine" and "Moscow". If "Moscow" is the flagship of the Russian Black Sea Fleet, then "Ukraine" rots on the territory of the Nikolaev shipyard. Moreover, this ship could be the second in terms of firepower. After the collapse of the Soviet Union, Ukraine received it in the stage of readiness of 94%. But the Ukrainian authorities could not use it. Savinov called the main reason for this situation that Kiev does not have a fleet concept.
Having exits into two reservoirs, we never controlled them
- admitted the journalist. He noted that in the Black Sea there are 27 ships of Russia, which Ukraine can oppose, except, perhaps, the Priluki missile boat. But on board - only two missiles and a broken launcher.
That is, the entire Ukrainian fleet is capable of launching one missile
- he concluded.
At the same time, decisions are continuing to be taken in Kiev aimed at inciting hostility with Russia, including at sea. The last was the approval of the Verkhovna Rada in the first reading
the bill "On the adjacent zone of Ukraine"
, which aims to expand the control zone in the Black Sea.