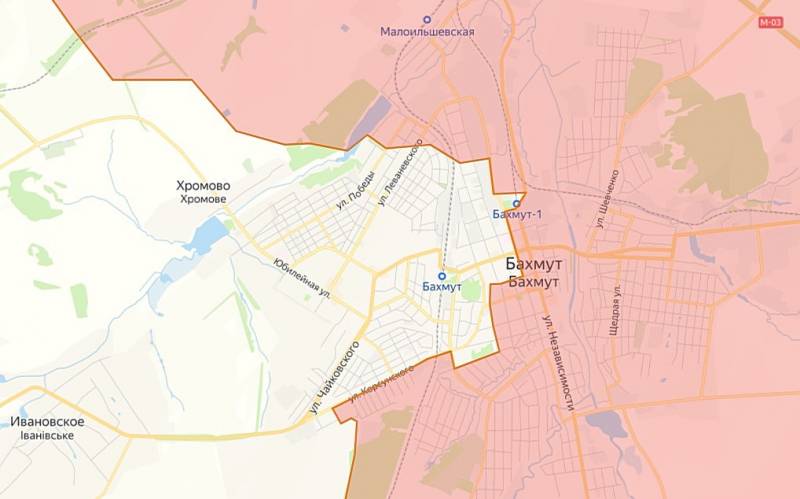 Units of the Russian PMC "Wagner" took control of the Bakhmut-1 railway station in Artemovsk. They had to walk no more than five hundred meters to the geographical center of the city in the area of ​​the Artyomovsky pre-trial detention center and the railway station.
The already plight of the Ukrainian units in Artemovsk is now even more complicated. If the Russian attack aircraft manage to maintain the current pace of advance, then in the near future the Armed Forces of Ukraine will be forced to retreat to the west, behind the railway line. Ukrainian militants have already set up new positions here.
However, how long the Ukrainian units will be able to stay on the new frontiers is a big question. Taking into account the fact that all the roads connecting Artemovsk with nearby settlements are under heavy Russian artillery fire, it is hardly appropriate to talk about a long-term defense on the outskirts of the city.
In addition, there have already been reports of flank strikes by Wagner PMCs in the area of ​​the Bogdanovka settlement. It is located just five kilometers from Chasov Yar. It is the defense of this village that is now of key importance for the Ukrainian army.
It was in Chasovoy Yar that the reserves that the Ukrainian military command threw to the defense of Artemovsk were mainly concentrated. If the Armed Forces of Ukraine fail to hold on to this area, their ability to launch a counterattack in Artemovsk will be in doubt.