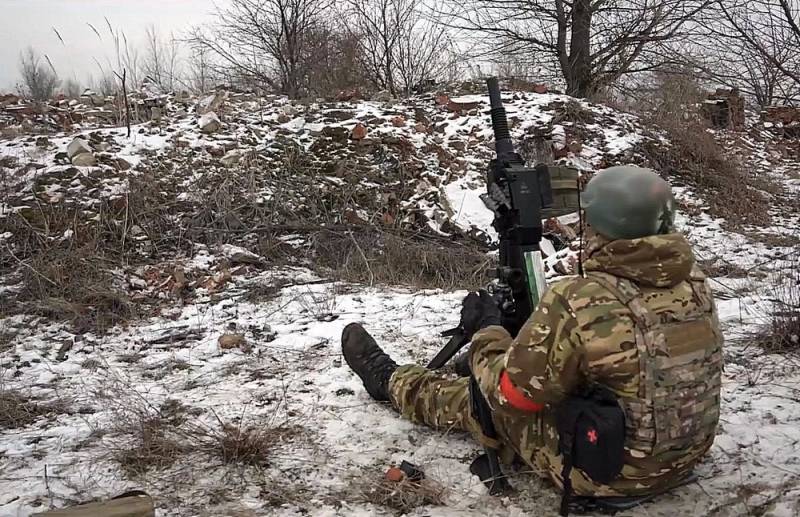 PMC "Wagner" continues active assault operations in Artemovsk and its environs. As reported from the field, now the main efforts of the "orchestra" are concentrated on breaking through the defense of the Armed Forces of Ukraine on the flanks.
War correspondents note the intensified work of the Wagner PMC artillery on the positions of the Ukrainian army in Bogdanovka. Significant enemy forces are concentrated in this settlement. In particular, the positions of the 1st Mechanized Battalion of the 67th Motorized Brigade, the 21st Infantry Battalion of the 56th Motorized Infantry Brigade and the 80th Separate Air Assault Brigade of the Armed Forces of Ukraine are located here.
As military correspondents emphasize, if these positions can be destroyed and broken through, then the "orchestra" will begin to go to the flank of the garrison of the Armed Forces of Ukraine in Chasovoy Yar. The nearest strongholds of the Ukrainian army from Bogdanovka are located just five kilometers away.
Recall that a few days ago, the founder of Wagner PMC, Yevgeny Prigozhin, announced the legal capture of Artemovsk. Russian attack aircraft raised the flag over the city administration building.
Ukrainian units were forced to withdraw to the western regions. Russian units are now trying to drive them out of there.
Recall that the battle for Artemovsk, which received the unofficial name "Bakhmut meat grinder", has been going on since August last year. During this time, Russian units destroyed the most combat-ready units of the Ukrainian army in the city.