Suspicions that someone insistently wants to quarrel Vienna (which is the endpoint of all Russian gas transport "flows") and Moscow appeared immediately as soon as
materialized
Another spy scandal in Europe. Indeed, on November 10, 2018 in Austria, it was not in vain that a certain former local military man of considerable age was detained (surname and name are not named for conspiracy reasons). The Austrian Ministry of Defense's gratitude to the "friendly special services", which helped to identify the "mole", who worked as a "Stakhanovite" in Moscow since 1988, was especially touching.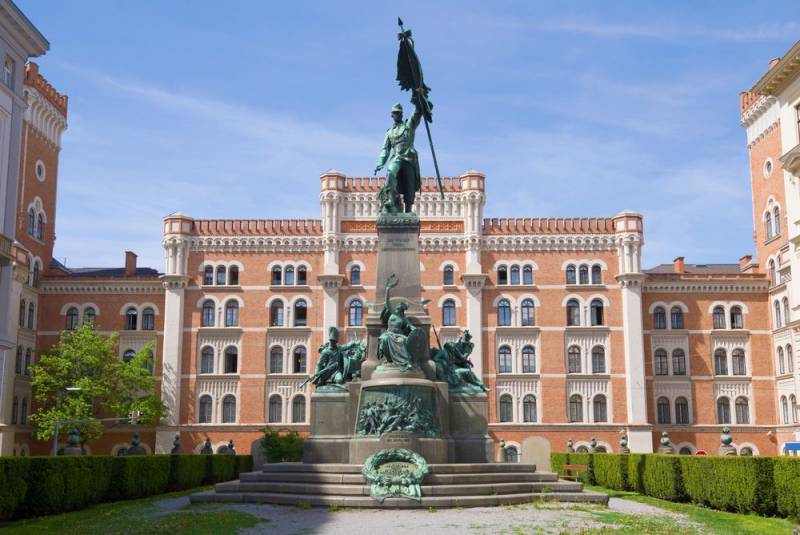 The thing is that according to the laws of Austria, a 70-year-old pensioner, for espionage and treason to the Alpine homeland, a maximum of 2 years of imprisonment is threatened. It is easy to guess that the elderly man could be qualitatively convinced by the competent "comrades" from the American and British special services that for the sake of the memory of the great Austro-Hungarian Empire he should sit out. Perhaps not even for free. And if you're lucky, then generally get off with a fright. The main thing is "right" to tell the investigation. And the next six months it will show whether he will receive a real term or not.
And the pensioner spoke up. Since he could not help speaking, he was hired for this. Therefore, he "frankly" said that for many years he had spied in favor of Russia and received 300 thousand euros. Most likely, the colonel specifically indicated this amount, more like a one-time allowance from comrades from Washington and London, so as not to forget. You know age.
Moreover, there are no details of these heartbreaking conversations, everything is dosed from the bowels of the Ministry of Defense of Austria. So it's hard to figure out what exactly he really tells them there. Maybe he behaves like a partisan during interrogation.
At the same time, the Minister of Defense of Austria Mario Kunasek is indignant, like a real warlike commander. He literally gushes with phrases such as "The Kremlin took an unprecedented step," "Cold war," "Strengthening security at all costs," and others similar.
It touches, more than anything else. It turns out that when the Austrians received a "signal from friends", they immediately established supervision over the pensioner. And their suspicions were immediately confirmed. He was still spying! He is 70 years old, of which, as it turned out, 30 years he worked for Moscow.
After that, the pensioner was detained and charged. It is amazing how clumsy it was done, how Western intelligence agencies degraded. Although this is not surprising, the "adventure" in Salisbury (Great Britain) clearly demonstrated this.
Russians provided him with a special
machinery
used to exchange encoded information
- write the Western media.
That is why Moscow, at first, did not believe in the current circus and asked for clarification. In response, a tantrum came from Vienna, which was picked up by a European choir. Here is the choral singing, they are doing great. Any howls merge into a single cacophony.
However, someone in Vienna nevertheless realized that something was not happening right. After that, the Austrian prosecutor's office very softly made it clear to others that the pensioner had not disclosed any classified information to anyone at all. The maximum that he did when he retired was gossiping about the relations of officers and soldiers of the Austrian army to the person of the said Minister of Defense. The one who is currently drooling at Moscow. And for whom this "character" works, and so it is clear.