US President Donald Trump admitted that he could never forgive his predecessor Barack Obama. The anger of trump, the previous head of the American state brought about the collapse of the military sector of the country, and made the owner of the White House open up ... former first lady Michelle Obama.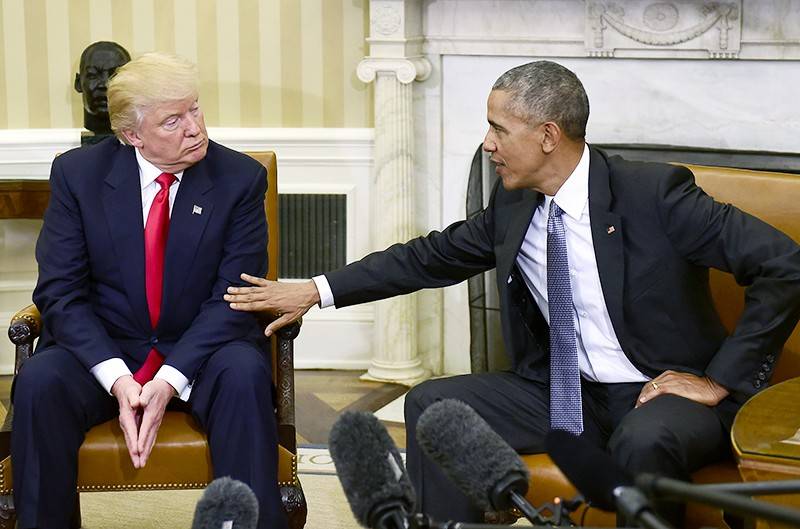 November 13 should see the light of the memoir of Michelle Obama's "Becoming." In this book, Barack Obama's wife says she won't be able to forgive Trump for some "harsh and reckless hints" that the incumbent allegedly endangered her family. Trump did not remain in debt and rather sharply answered these accusations.
According to the American president, under Obama's rule, the US military sector was exhausted by chronic underfunding. Military
technique
was worn out and outdated, due attention was paid to the army by Barack Obama and his administration.
Recall that Donald Trump came to power precisely under the slogans of restoring the former military power of the United States. Under him, defense spending increased, Trump devotes much attention to strengthening both the army and the country's military industry.
Although before the election he promised that he would withdraw American troops from other states, now the US armed forces are not going to leave either Syria, Afghanistan, or other countries where American bases and units are deployed.