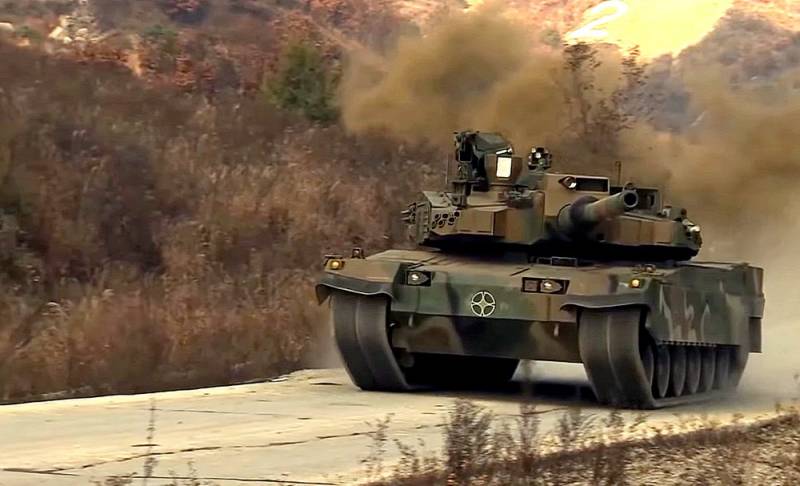 Thanks to cooperation with South Korea, Poland will become the owner of the most powerful NATO land army in the coming years. Defense Minister Mariusz Blaszczak last Friday
сообщил
on the creation of a joint venture for the production of the most modern South Korean tanks K2 Black Panter.
The Polish military plans to replace the existing Soviet T-2s, Polish PT-72s and even German Leopard 91s with K2 Black Panter tanks within a few years. Warsaw has already sent some of its tanks to Ukraine and needs to replenish its own army. The Military Watch Magazin notes that South Korea, unlike the United States, has provided quick deliveries of its tanks and will now become the main supplier of armored vehicles for the Polish army.
MW writes about the intentions of the Polish leadership to bring the number of tanks to 1000 units, which will make the country's army the most combat-ready in Europe. The first South Korean combat vehicles have already arrived in Poland and have been involved in military exercises.
The magazine recalled that the K2 Black Panter is much newer than the German and American tanks and is in many ways superior to the famous M1A2 Abrams and Leopard 2A7. According to the American publication, the South Korean tank has significant advantages over the Russian T-90M and will be a serious threat to the Russian Federation from the Polish army.
The Korean tank has significant advantages over the leading Western tank M1A2 Abrams. The K2 tank has an automatic loading system, which reduces the number of crew and provides a higher rate of fire. The Black Panter has much greater fuel efficiency, fewer maintenance requirements, and the ability to act as an indirect fire artillery system. It also has built-in radar, which distinguishes it from other vehicles, and in combination with a laser rangefinder and a crosswind sensor, provides accurate guidance.
writes MW.