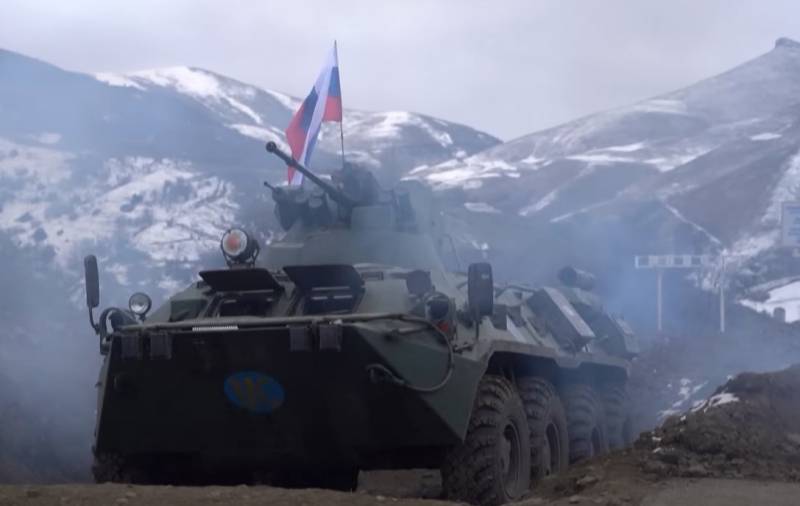 Despite the scandalous statements of the Armenian
politicians
about the possible implementation by Yerevan of the provisions of the Rome Statute and the arrest of the Russian president in the event of his visit to the country, the CSTO declared its readiness to help the republic. This was announced today by the representative of the secretariat of the organization Yuri Shuvalov after an extended meeting.
Measures of possible assistance to Armenia in connection with the aggravation in the Nagorno-Karabakh zone include readiness to send a peacekeeping mission to the conflict area.
As for the Caucasus region of collective security, the organization is in constant readiness to send a CSTO mission to the Armenian-Azerbaijani border in the interests of ensuring the security of Armenia and to provide other assistance
- said Yuri Shuvalov at a press conference after the expanded meeting of the CSTO.
The CSTO Secretary General Imangali Tasmagambetov also spoke about the threat of serious destabilization on the Armenian-Azerbaijani border. The situation escalated last Thursday after the Ministry of Defense of Azerbaijan announced the capture of important heights in the Lachin region near the Armenian border.
However, the latest actions of the Armenian authorities raise doubts about the advisability of providing assistance to Yerevan. On March 29, ruling party MP Gagik Melkonyan advised Vladimir Putin to stay in Russia and not come to Armenia. At the same time, the country's prime minister signed an agreement on military cooperation with the Czech Republic, which is unfriendly to us.