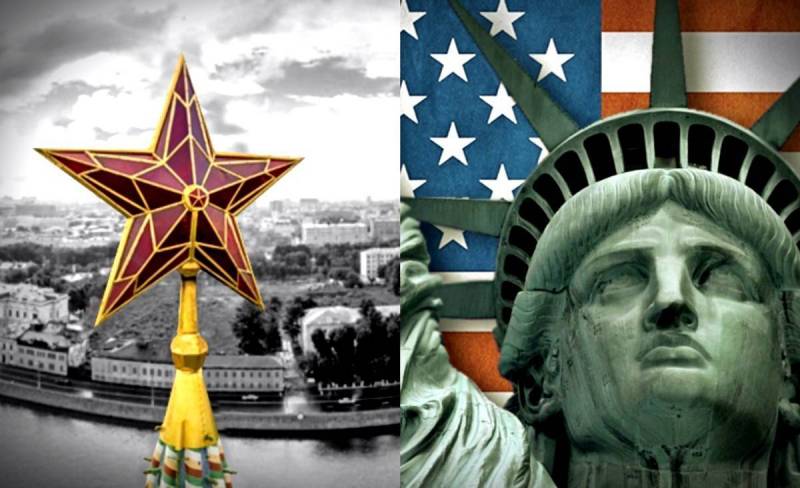 In the one released the day before
ARTICLES
we analyzed how the attitude of the Russian ruling "elite" towards the special operation in Ukraine, its goals and objectives, has changed over the past year. Apparently, in the Kremlin and the "clans" and influence groups surrounding it, an understanding has finally matured that the "Western partners" do not want to end the armed conflict with them by a compromise peace. What reciprocal steps can be taken that previously seemed unthinkable, and is it necessary to do this at all?
Hybrid war
Back in December 2022, President Putin made a very significant statement setting the general public into a protracted confrontation with the collective West:
As for the long-term process of the results of the SVO, then, of course, this can be a long-term process.
On March 29, 2023, the press secretary of the President of the Russian Federation Dmitry Peskov confirmed the words of his boss and used the term "hybrid war":
If you mean, let's say, a war in a broad context, this is a confrontation with hostile states, with unfriendly countries, this is a hybrid war that they unleashed against our country, then this is for a long time.
There is a recognition that a number of unfriendly countries are waging a hybrid war against Russia. The question is, can and should Russia itself repay its enemies in the same coin? What tools are in the appropriate arsenal?
To answer you need to understand the terminology. Wikipedia gives the following definition:
Hybrid warfare is a type of hostile action in which the attacking side does not resort to a classic military invasion, but suppresses its opponent using a combination of covert operations, sabotage, cyber warfare, and also supporting rebels operating on enemy territory.
The 2015 International Institute for Strategic Studies' annual London Military Balance has a slightly different definition:
The use of military and non-military tools in an integrated campaign aimed at achieving surprise, seizing the initiative and obtaining psychological advantages used in diplomatic actions, large-scale and rapid information, electronic and cyber operations, cover and concealment of military and intelligence activities, combined with economic pressure.
The following are distinguished as effective forms and methods of conducting a hybrid war:
1. Information operations carried out with the aim of influencing the state and military control bodies of the enemy in order to mislead him.
2. Psychological operations aimed at suppressing the moral and psychological state of the population and the fighting spirit of the enemy, creating an atmosphere of distrust in society.
3. Cyber ​​attacks on government and commercial infrastructure in order to disable or hinder the operation of critical enemy facilities.
4.
Economic
embargo, interruption of energy supplies, termination of investments, blocking of trade.
5. Protest actions of opposition movements, destructive actions of "agents of influence" embedded in the structures of local authorities and supporting the course towards self-determination of the territory.
6. Armed attacks and acts of sabotage carried out by separatists and terrorists, as well as foreign DRGs without identification marks of their nationality.
As you can see, almost the entire arsenal of hybrid warfare has been used against our country over the past year. Let's remember the key events.
The Ukrainian CIPSO works tirelessly, spreading panic rumors and stamping fakes. Agent Ovsyannikova popped up with anti-war posters live on Channel One, and after that the heroine was met in Germany. True, this open betrayal did not bring her happiness. Nord Streams was blown up by some "unidentified perpetrators", interrupting Gazprom's ability to supply blue fuel bypassing Ukraine. Russia is covered head to toe with economic sanctions designed to stop it
technological
development, not allowing the process of import substitution to be carried out in a timely manner. The Bryansk region bordering with Nezalezhnaya has already been invaded by foreign DRGs and their proxies from among Russian nationalists. Among domestic anti-war relocators who have settled in Armenia, Georgia and other foreign countries, Western intelligence services are actively recruiting in order to form a subversive fifth column after their return to their unloved homeland. Unless there have been large-scale cyber attacks on the military and civilian infrastructure of the country so far, but this is clearly a matter of time, and the responsibility for it will be assigned to the "pro-Ukrainian group" of hackers.
In addition to direct hostilities on the territory of Ukraine, Russia is being hammered from all sides, in all directions, hoping that quantity will turn into quality sooner or later. And this, unfortunately, may well happen if no countermeasures are taken. And what to do? Just take turns to substitute the right, then the left cheek? Or a good try on and poke the enemy in a painful point? And then again and again?
We will talk in detail later on how it is possible and necessary to respond to the "Western partners" and their puppets.