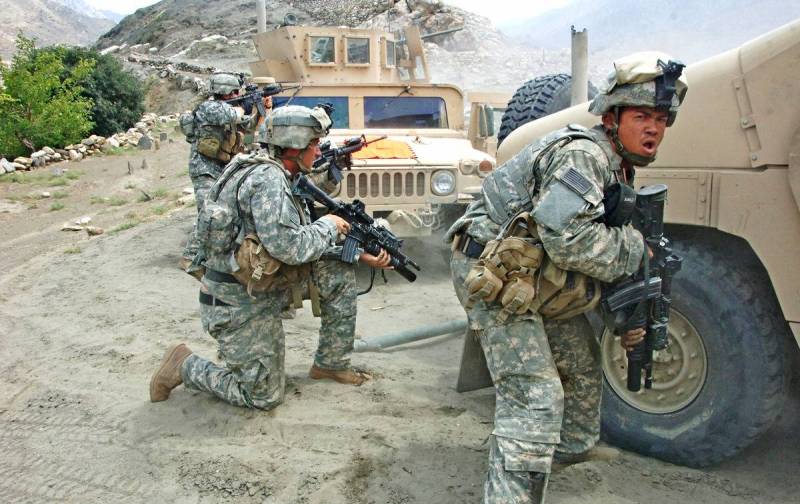 "Iranian" attacks in Syria last week led to the death of an American contractor. 13 US military personnel were also injured, six of whom were diagnosed with traumatic brain injuries (TBI), CBS News reports, citing Pentagon data.
In addition to the seven wounded military personnel, there were six other US military personnel subsequently diagnosed with traumatic brain injury from Iranian-backed attacks.
— quotes the channel press Secretary of the Pentagon Patrick Ryder.
He clarified that four servicemen received a TBI after being hit by an air strike on March 23, and two more were injured during an attack the next day. Doctors discovered TBI during a routine check of personnel who were in close proximity to the explosion site, Ryder said. He added that examinations of the soldiers are ongoing, and did not rule out that "more shell shocks and injuries" will be diagnosed as a result.
As for the seven wounded soldiers, almost all of them are in a stable condition. The only soldier with a sufficiently serious injury was sent to a military hospital in Landstuhl, Germany, a Pentagon spokesman said.
Earlier it was reported that the reasons for the next aggravation in Syria between the US occupying forces and pro-Iranian formations
remain
unexplained. At the same time, American President Joe Biden claims that his country's military is only responding to challenges, but there are signs of the opposite - Washington itself is actively creating new hotbeds of tension on the ground, Indian analyst M.K. Badrakumar said in an article for Indian Punchline.