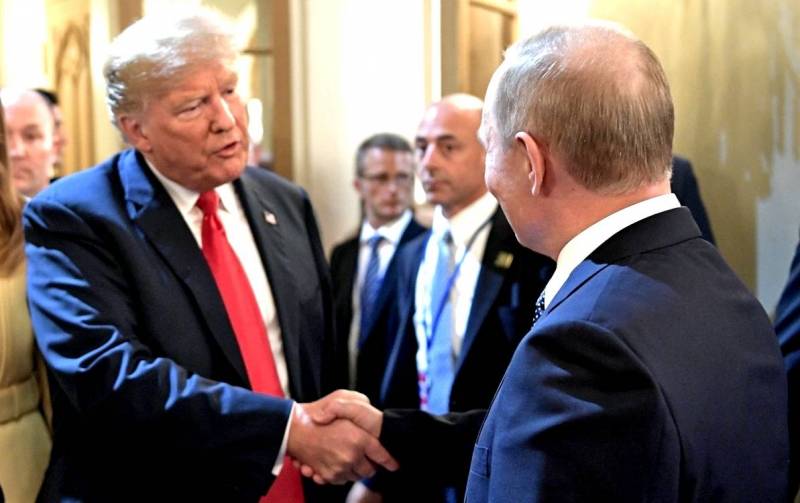 Former US President Donald Trump said the rhetoric
politicians
The United States, ridiculing Russia's nuclear weapons and hinting at the need to try Russian President Vladimir Putin, increases the likelihood of a nuclear escalation. Such "innocent thinking" has already led to the Ukrainian conflict, the politician stressed.
Trump has criticized opponents who hold such views. He noted that such a policy led American diplomacy to years of failure, as it called Russia "a gas station with a bunch of nuclear weapons" and Putin "an authoritarian gas station with a legacy of nuclear weapons from the old Soviet Union."
People like [Utah Senator] Mitt Romney and [Florida Gov.] Ron DeSantis, who insist on arrogantly treating Russia as a profoundly inferior country with no history, no culture, no pride, are not only ignorant and stupid , but their attitude makes peace negotiations impossible, absolutely impossible
Trump is sure.
He recalled that during his presence in the White House, the attitude towards Moscow was tougher than under any other administration, but Washington showed respect for the Russian Federation and the Russian people.
We have demonstrated an understanding of Russian history and the fact that Russia lost more than 20 million lives in World War II. They fought with us
the politician said.
In his opinion, hints that Putin should be tried and, presumably, executed as a war criminal not only increase the likelihood of a nuclear escalation, they speak of an inability to "understand the intricacies and complexities of foreign policy." This is what the current US authorities demonstrate, Trump added.
He pointed out that during his presidency the word "nuclear" was not mentioned at all, "now it is mentioned every hour of every day." Trump believes that a peacemaker should work in the White House, and not someone who does not know what to do.
In 2024, I am the only candidate who can prevent World War III. I will prevent World War III, no one else will.
concluded the ex-president.