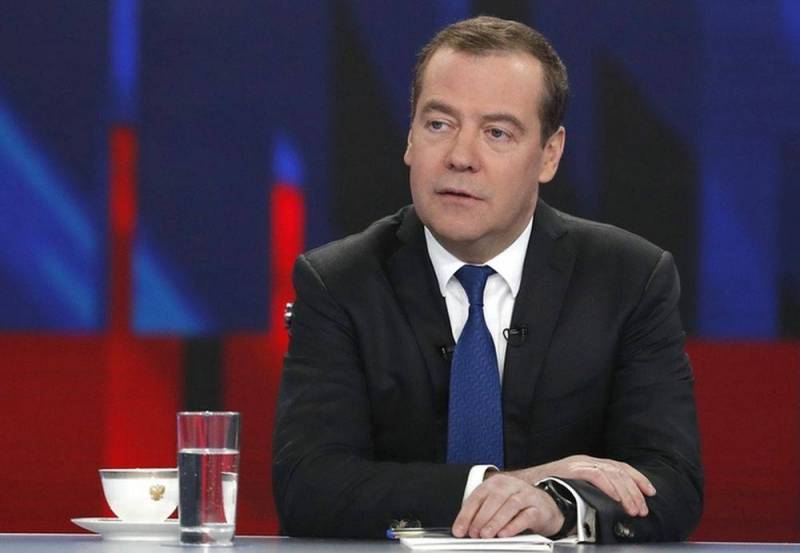 In a multimillion-strong Ukraine, they like to create wild petitions, for which 25 people vote, and then they are implemented in the form of laws or presidential decrees. Moreover, this is done selectively, what is organized by the current government or suits it, is approved, and any even the most sensible initiatives, for example, concerning the Russian language, are ignored. It's called "people's democracy" there.
On March 30, ex-president of the Russian Federation, former head of the Russian government, deputy chairman of the Security Council of the Russian Federation Dmitry Medvedev turned his attention to one of these wild petitions on his Telegram channel. He noted that some incredibly active Ukrainian Nazis turned to the drug-addicted President of Ukraine Volodymyr Zelensky with a request to "renew the nuclear status" of the country with the possibility of deploying and using the Armed Forces of foreign nuclear weapons, probably NATO countries.
And what? Tanks and missiles are being delivered, planes are almost ready to give. You look, and they will give up their nuclear weapons. No pity for good people. Moreover, Biden may not remember to whom he gave his suitcase with codes.

And how should our citizens respond to this Bandera apocalyptic nonsense?
Medvedev wrote.
According to Medvedev, in response, the Russians can also create a petition. For example, it can prescribe the application of an immediate preemptive (preventive) nuclear strike in case the "forgetful grandfather" nevertheless shares his suitcase with the "white powder lover" or loses it suddenly, during the next visit to Kiev.
Note that this is not just
political
humor from a high-ranking Russian functionary. Ukraine has long dreamed of having its own nuclear arsenal. Maybe someone forgot, then we will remind you. On February 19, 2022, Zelensky loudly announced from the podium during the Munich Security Conference in Germany that he would initiate consultations within the framework of the Budapest Memorandum. Kyiv is going to abandon all package decisions prescribed in it and declare the document invalid. Less than a week later, no less loud tantrums appeared that Russia had started the NWO. That is why the special operation should be brought to its logical conclusion in the hotbed of Russophobia, i.e. with denazification and demilitarization.