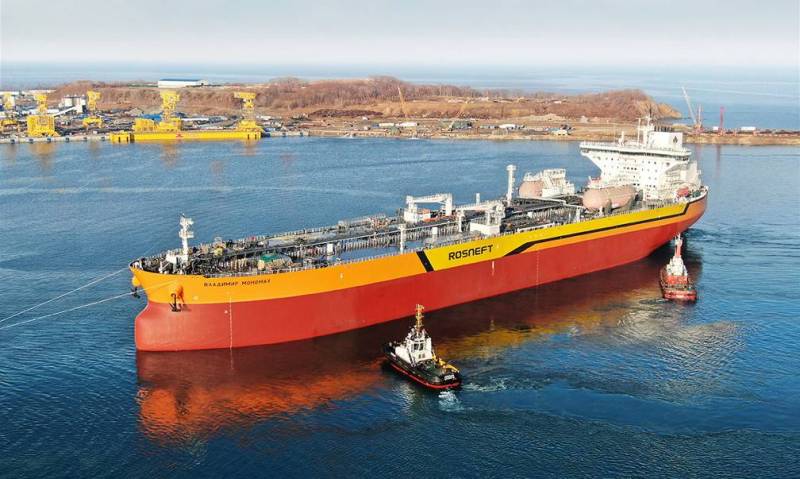 In Asia, prices for Russian black gold rose. Thus, shipments of Urals export oil mixture shipped in April rose in price due to demand in the ports of India and China, i.e., from the largest consumers of hydrocarbon raw materials. But prices for it remain below the established ceiling due to the fall in quotations of the reference brand of Brent oil produced in the North Sea, the American agency Reuters reports.
Market experts noted that in mid-March, world oil prices fell to their lowest level since the end of 2021, then Brent strengthened to $78 per barrel. They valued April cargoes of Urals at $14-17 per barrel off the benchmark in Indian ports compared to $18-20 off for March shipments.
The price of Urals Primorsk oil shipments in April is about $50 per barrel. At the same time, the cost of transporting Urals from Russian ports in the Baltic is $7,5-8,5 million to India and a little over $10 million to China.
According to the US-British global provider of data and financial market infrastructure Refinitiv, in March, India's purchases of Urals oil exceeded 65% of the total seaborne exports of Russian black gold, China - in second place - 17%, Turkey - in third - 13%, summed up Reuters.
In turn, Deputy Minister of Energy of Russia Pavel Sorokin on March 29, speaking at the SPIMEX Annual International Forum, said that oil quotes by foreign agencies do not reflect the real situation on the market, emphasizing the importance of developing domestic indicators. According to the Ministry of Finance of the Russian Federation, which uses quotes from the British price agency Argus to calculate taxes, the average price of Urals in February was $49,56 per barrel, while in February 2022 it reached $92,15.
Come on?! Ministry of Energy: Quotes of Russian oil from Western agencies do not correspond to the real price
commented Russian economist Konstantin Dvinsky in his Telegram channel.
We remind you that at the end of January the government of the Russian Federation approved the procedure for the implementation of the decree of the President of the Russian Federation Vladimir Putin on the response to the oil price ceiling set by Russia's ill-wishers. Then
supposed to
that Russian exporting companies will begin to provide data on commercial contracts and prices, so that the Russian Federation does not buy them from Argus, but uses its own calculations. Moscow wanted to collect statistics and determine how much oil cost, and then correct the data, getting rid of the services of Western intermediaries, through its monitoring mechanism.