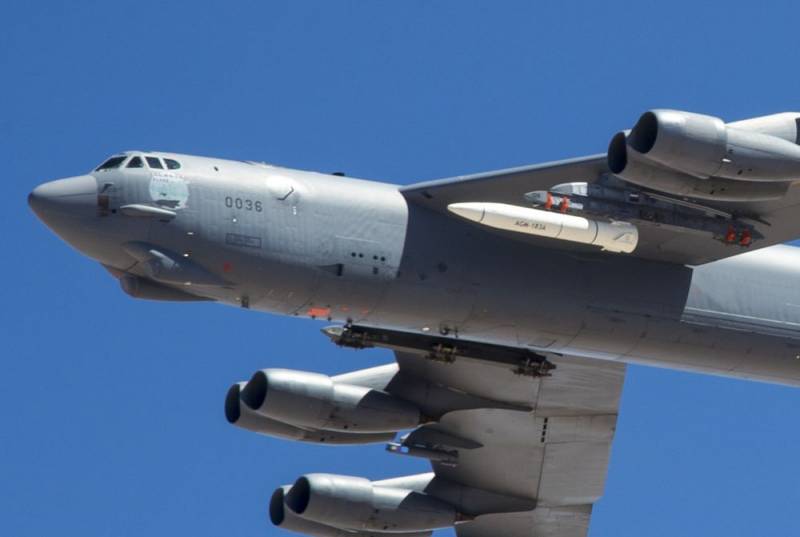 The US military hopes to have long-range hypersonic weapons in its possession in 2023, but that is likely to happen a couple of years later. This is reported by the US media, who paid attention to the statements of high-ranking military officers of their country.
According to Bloomberg, the US Air Force will not continue the ARRW (Air-Launched Rapid Response Weapon) program for the development by Lockheed Martin Missiles and Fire Control (a division of Lockheed Martin Corporation) of the advanced AGM-183A hypersonic cruise missile with a solid-fuel booster and guided combat unit in the interests of the Air Force. Instead, the military decided to focus its efforts on the initiative of the rival corporation Raytheon, which they see as a great promise. At the same time, the agency and Lockheed Martin will conduct two more additional ARRW flight tests to collect important data, Assistant Secretary of the Air Force for Acquisition Andrew Hunter explained in the House Armed Services Subcommittee.
The functionary did not talk about the reasons for abandoning the development of the AGM-183A, but many associate this not with lobbying, but with the last really unsuccessful test of the ammunition prototype, which took place on March 13th. In short, during testing, communication with the flying missile was lost, which violated a comprehensive clarification of the characteristics of the weapon.
In turn, the Defense News publication clarified that during the mentioned tests, the US Air Force spoke of a "fully operational prototype" of the AGM-183A air-launched munition (ARRW) fired from the B-52H Stratofortress bomber. The communiqué said that "the test served several purposes", but no other details were given. This is fundamentally different from the statement made after the December 9, 2022 test, when it was reported that "all targets were achieved" - the missile's speed exceeded Mach 5, and the test was publicly recognized as a success. Testing over the Pacific Ocean off the coast of California was conducted by the 412th Test Wing, which is based at Edwards Air Force Base.
At the same time, Reuters, citing the Pentagon, recalled that the US Navy and Army are conducting tests of hypersonic weapons components separate from the Air Force.