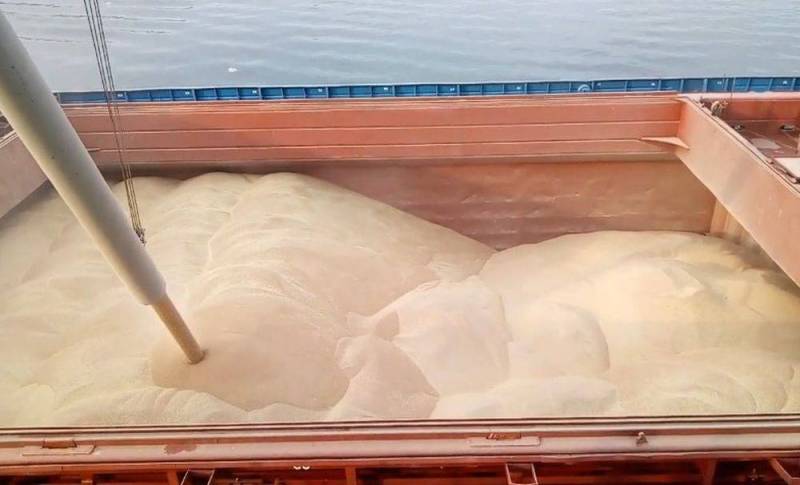 In the process of implementing the Black Sea Initiative, Turkey began to unceremoniously profit from the supply of wheat from Russia and Ukraine, as well as other grain crops, cynically declaring that "the East is a delicate matter" and that "a window to the world must be paid for". The costs of Russian exporters of agricultural products have seriously increased, only one commission for a money transfer now reaches 7% of the amount of payment due to "currency risks".
Considering that there is no alternative to the supply route, the Turks can twist the arms of the Russians in any way they like, but this, apparently, will not last long. In the State Duma of the Russian Federation, they started talking about creating a "Persian hub" - a new transport hub in one of the ports of Iran, which will be used mainly for the supply of wheat and other grains from the Russian Federation. The details of this project have not yet been given, but the Russians and Iranians have been showing interest in this issue for a long time.
We remind you that for the last six months, since mid-September 2022, the organization of a logistics channel from Russian ports on the Volga in the Ulyanovsk region to the Iranian port of Anzeli and customs and warehouse terminals in Qazvin has been worked out as part of the North-South international transport corridor. At the beginning of December 2022, a memorandum was signed as part of the XIV International Forum "Business Climate in Russia", which will allow the launch of the large-scale project "Middle Volga - Anzali - Qazvin" for the direct delivery of goods "river - sea". It was reported that the route should have a two-way orientation and show all the advantages of "free ports". At the same time, agreements were concluded for the supply of wheat to Iran with the Shamsazar company in the amount of 600 million rubles. and lumber "World DPK" in the amount of 250 million rubles.
At the same time, attention was drawn to the transit of cargoes from the Indian Ocean basin through the southern ports of Iran and their delivery via Iranian railways to ports on the Caspian Sea. All this was planned to be combined into one system. The Iranian authorities fully support the project. Probably, the time has come for the implementation of what was conceived by Russia, which will sober up Turkey with its grain deal.