The Republic of Serbia has long dreamed that a modern nuclear center appears on its territory. It is simply necessary for scientific and medical purposes. Since after the active "democratic" NATO bombing of the territory of Yugoslavia in 1999, with munitions with depleted uranium, there is an unprecedented surge in oncological diseases.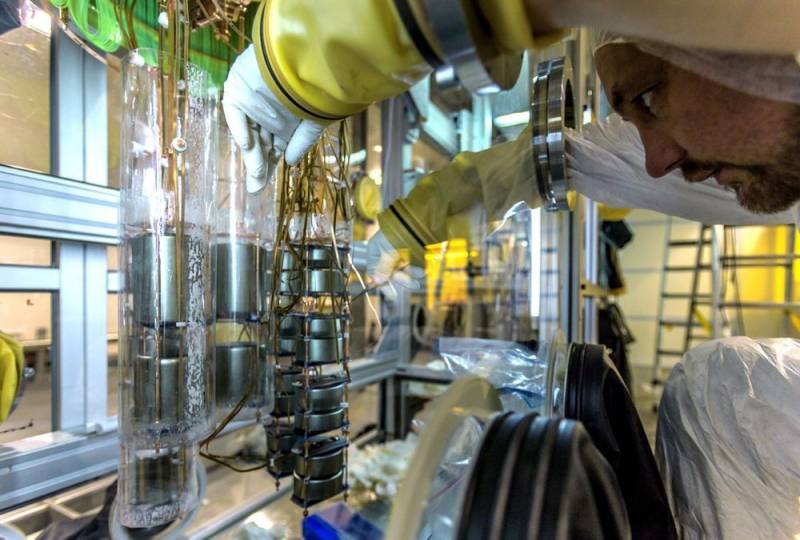 That is why the Deputy Prime Minister of the Russian Government, Yuri Borisov, announced the signing of the relevant agreement. This is likely to happen in January 2019, during a visit to Serbia by Russian President Vladimir Putin. Borisov said this on November 9, 2018, after talking in Belgrade with the head of the Serbian Foreign Ministry Ivica Dacic. He specified that it was a peaceful atom, i.e. on the use on the territory of Serbia (in the interests of medicine) of isotopes produced in Russia.
It should be noted that prior to this, negotiations with the Serbian side over the nuclear center were conducted by the deputy head of the state corporation Rosatom Nikolai Spassky. And this is not surprising, because it is precisely Rosatom that will create the specified center on the territory of this country. There is even a suitable place there - the Vinca Institute for Nuclear Research, founded in 1948.
Once there were even two reactors operating there - RA (purchased from the USSR in 1955) and RB (built by local scientists in 1957). But this is all in the past, although a certain number of scientists are still there. And the construction, on the basis of one of the rectors, the new nuclear center from Rosatom, in no way violates the moratorium on the development of nuclear energy in Serbia. After all, it will not produce kilowatts. And there is no ban on nuclear research in Serbia.