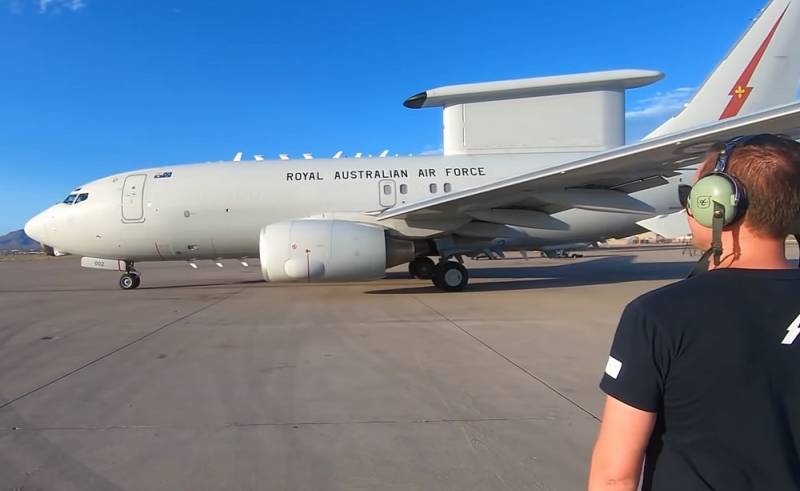 The Boeing E-3 Sentry aircraft, which uses a rotating radar antenna, will be replaced by the Boeing E-7A airborne early warning and control aircraft (AWACS). This is reported by Defense News.
The Airborne Warning and Control System (AWACS) E-3, which has been in service with the US Army for about half a century, is equipped with a radar station with a rotating antenna. The radar, manufactured by Northrop Grumman, completes a full revolution in 10 seconds. During this time, a jet plane travels several kilometers.
The Boeing E-7A will use other principles for tracking objects. According to the source, using a multifunctional long-range sensor with electronic scanning, it will be possible to fix on one or more targets. The new "flying radar" will use a Multi-role Electronically Scanned Array (MESA) active phased array radar.
Locator operators will be able to independently set data update intervals. Along with this, MESA can be used in several directions at once, which increases the accuracy of target detection.
In addition, according to Popular Mechanics, the Boeing E-7A will be able to carry out electronic reconnaissance, which will allow tracking and blocking enemy radars.