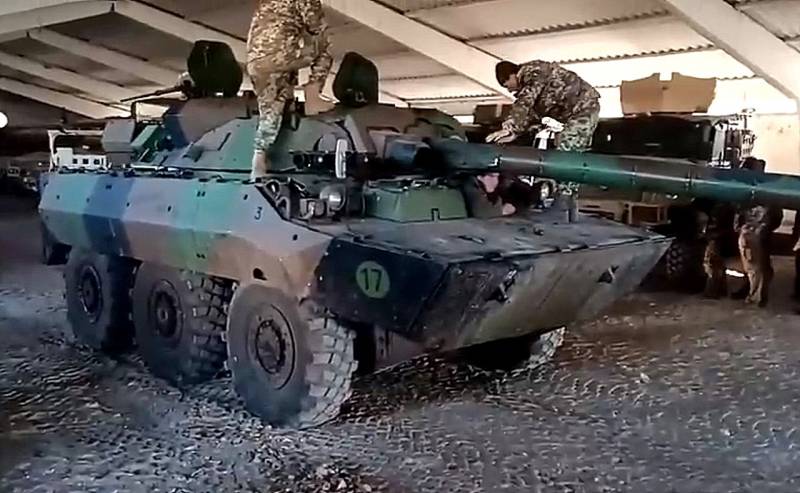 The first Western tanks were destroyed before they arrived in the contact zone. Last night, not far from Zaporozhye, a Russian rocket flew into a hangar, where, according to local eyewitnesses, heavy armored vehicles were driven the day before.
According to preliminary data, in an inconspicuous hangar, at least 10 Western-made tanks were rendered inoperative. The car model is not reported. The day before yesterday, in a solemn ceremony, British Challenger 2 tanks, German Leopard 2 and Marder infantry fighting vehicles were handed over to the Armed Forces of Ukraine. But it is unlikely that the new party shown by Ukrainian propaganda
equipment
already relocated to Zaporozhye.
But yesterday, footage appeared on the Web in which Ukrainian militants show off French AMX-10RC wheeled tanks located in a large hangar. It is quite possible that it was them who were destroyed by our VKS.
Since the Zaporizhia direction is considered one of the most likely for preparing a Ukrainian counteroffensive, the Russian army regularly launches pre-emptive strikes here. MLRS and combat aircraft work daily on the positions of the militants. Serious arrivals in Zaporozhye were also reported last night, but there was no information yet about what exactly was hit by Russian missiles.