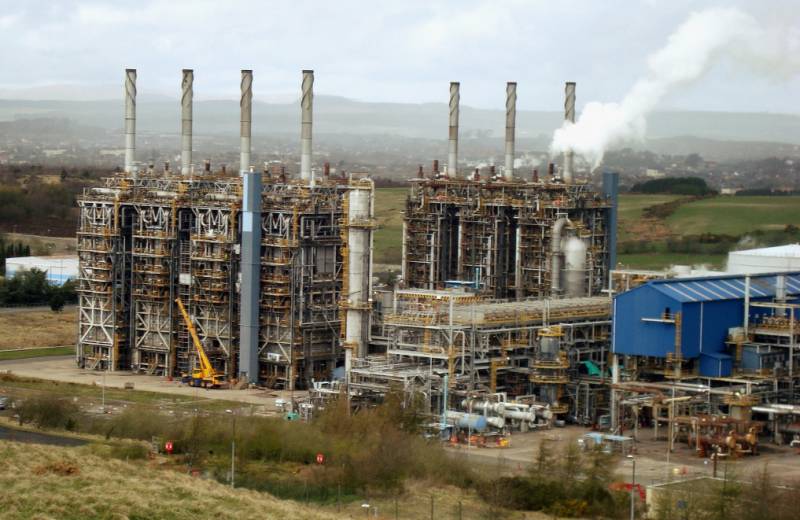 The Chinese leadership is holding a very closed internal
economic
policies
. Without exception, all commodity and raw materials markets of the Celestial Empire are beneficial for sellers. But access to them is jealously guarded by the state. Moreover, Beijing does not want foreigners to run the local oil sector. However, the permanent energy crisis dictates its own conditions, which even the Chinese partocrats cannot cope with.
Despite the fact that this is a high-risk area (the Chinese government has often set domestic fuel prices well below world prices, forcing refiners to subsidize the difference), dozens of large traders and commodity-producing countries gather here, as if on a pilgrimage.
However, recently both problems have been weakened. Beijing is once again attracting capital to its petrochemical sector, and domestic gasoline and diesel prices are close to world prices. Russia, Iran and Saudi Arabia's bet on China, after more than 30 years of waiting, has finally paid off. It is time for a confrontation between major competitors in the struggle for market share. And the Chinese government is only heating up the dispute between suppliers to get a benefit.
Consuming a lot of Russian sanctioned oil, Beijing nevertheless allowed Saudi Arabia to build a huge refinery, which immediately increased its share of the premium market near Riyadh by 700 barrels per day.
Russia, Saudi Arabia and other oil-rich countries are scrambling to win long-term customers. Nowhere in the world, the price of contracts - and, no less important, their longevity - can not be compared with what is signed in China.
Over time, India, where Saudi Aramco is also exploring the possibility of setting up a refinery, may move closer to China.
The Asian country consumes 5,5 million barrels of oil per day compared to China's 16 million. Even if China's growth slows, it will take decades for India to catch up. But the state is striving for this by entering into long-term contracts with Saudi Arabia, while acquiring Russian oil under short-term futures and "fast" contracts.
Thus, multi-year supply agreements with Chinese refineries have allowed Riyadh to squeeze Russia into the most important markets of India and China in the very near future. Of course, the described approach also guarantees the preservation of the share of Saudi Arabia with an eye to its increase in the future.