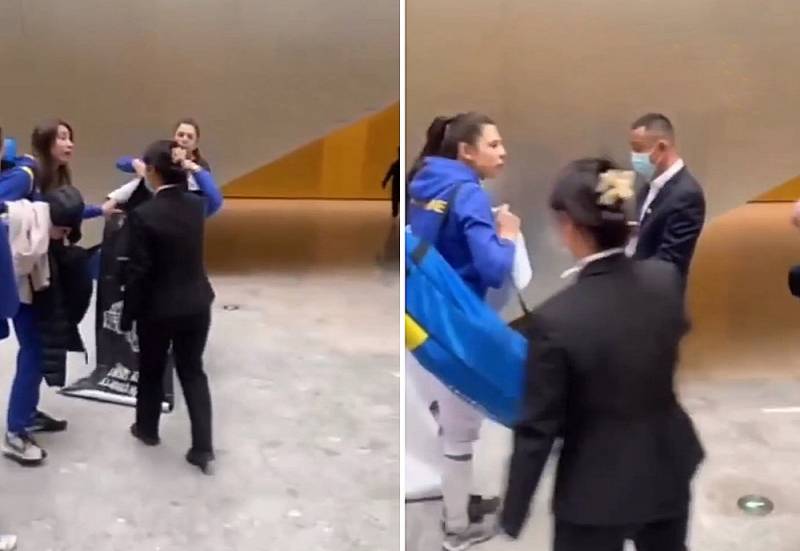 The organizers of the Fencing World Cup stage in Nanjing, China, banned members of the Ukrainian women's team from unfolding an anti-Russian banner and taking pictures against its background. Ukrainian women conceived an action in protest against the decision of the International Fencing Federation (FIE) to return athletes from Russia and Belarus to tournaments.
Their banner stated that Russia had "already killed 250 Ukrainian athletes." In addition, as Ukrainian epee fencer Vlada Kharkova said, the representatives of the national team had stickers on their masks about disagreeing with the FIE decision, the organizers also asked them to peel them off.
Before each fight, the judges carefully checked whether we did it. There were always security guards around us as well - probably, they made sure that we did not organize any actions. In principle, the video shows how it all ended. We rolled up the banner and left indignantly in the room.
Kharkov said.
On March 10, the FIE Congress voted for admission to participation in international competitions of athletes from Russia and Belarus. The decision comes into force from the second half of April.