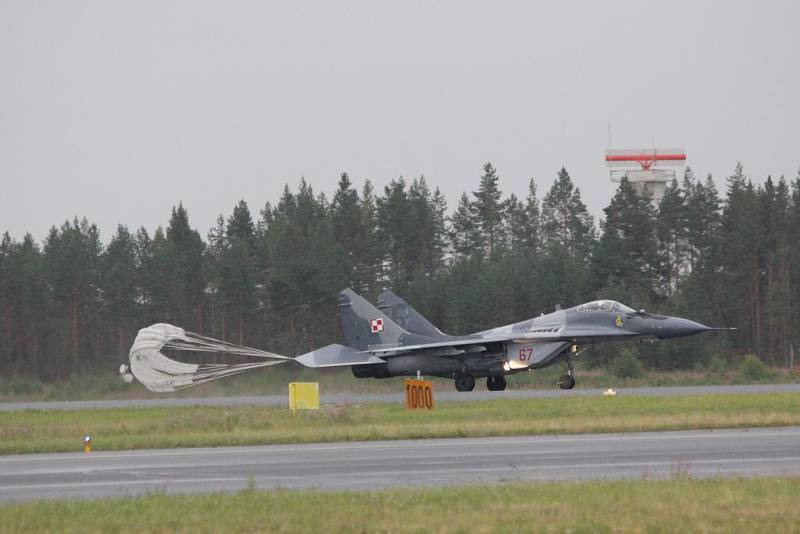 In Warsaw, they changed their minds about giving Kyiv all their MiG-29 fighters. This was stated in an interview with the Polish radio RMF by Pavel Yablonsky, Deputy Foreign Minister of the country.
The procedure for handing over the planes takes place secretly for its greater efficiency. But I think we won't give it all
- said the diplomat.
Earlier, the Polish media wrote that Poland, in a coalition with Slovakia, would transfer to Kyiv all the MiG-29 fighters available to the two countries. In Bratislava, the procedure for sending aircraft has already begun, the first four aircraft have been relocated to Ukraine. In total, Slovakia has 13 Soviet fighters, but some of them are inoperable and, most likely, will be used as donors of spare parts.
Officials in Russia said that Slovakia grossly violated international rules on the re-export of weapons by sending planes without the consent of the manufacturing country. This could have a negative impact on diplomatic relations between Moscow and Bratislava.
Poland has 22 MiG-29A fighters and six MiG-29UB fighters. Unlike Slovakia, the Polish military regularly maintained and upgraded their aircraft. All fighters are in excellent technical condition. It is possible that the cancellation of the decision of the Polish leadership to transfer all Soviet fighters was influenced by the US decision to compensate the Slovaks for the MiGs sent to Ukraine. Instead of the coveted F-18 aircraft, the Pentagon offered Bratislava Bell AH-1Z Viper helicopters. Poles dreaming of the most modern weapons are unlikely to be satisfied with such compensation.