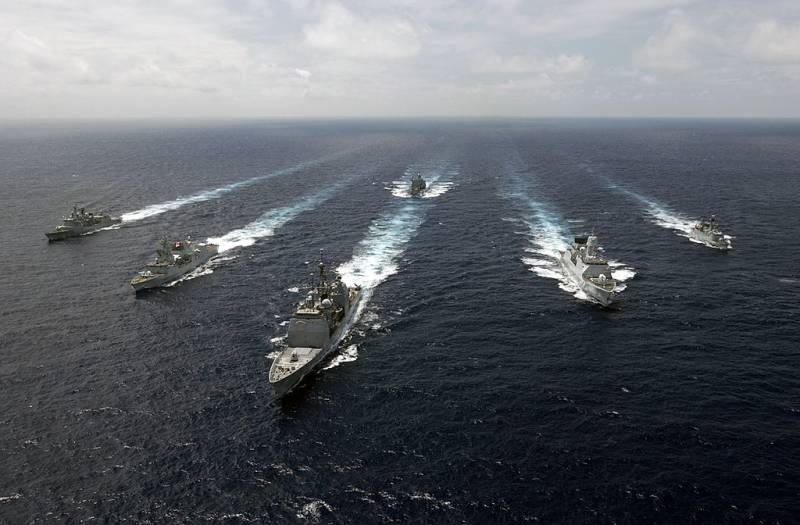 Conducting large-scale military exercises of NATO countries in the Atlantic Ocean showed that there are no commanders left in modern armies capable of managing large-scale operations. After the end of World War II, there was no need to ensure the interaction of tens and hundreds of formations as a whole.
A modern large-scale military operation breaks down into several elements. Separate brigades or groupings of troops perform disparate tasks, since the experience of managing large armies as a whole has been lost. A striking example of this was NATO exercises involving aircraft carriers from five countries. According to the plan of the organizers of the naval maneuvers, the ships of the United States, Italy, France and Great Britain were to work out full cooperation and jointly carry out combat missions. However, in fact, each of the aircraft carrier teams performed their tasks with a very low level of coordination.
As consultants, the Americans have to bring in long-retired Cold War commanders. The peers of the current American president, who managed large squadrons during the era of Ronald Reagan, remember the principles of managing large formations. In the current generation of generals and admirals, there are no commanders of this level.
Problems in organizing the interaction of large formations exist in the American army not only at sea, but also on land. A large-scale exercise at the Pentagon is considered to involve one ground brigade with support and control units. Maneuvers or combat operations involving a large army break up into several separate operations, and even modern controls are not able to ensure the coordination of joint actions.