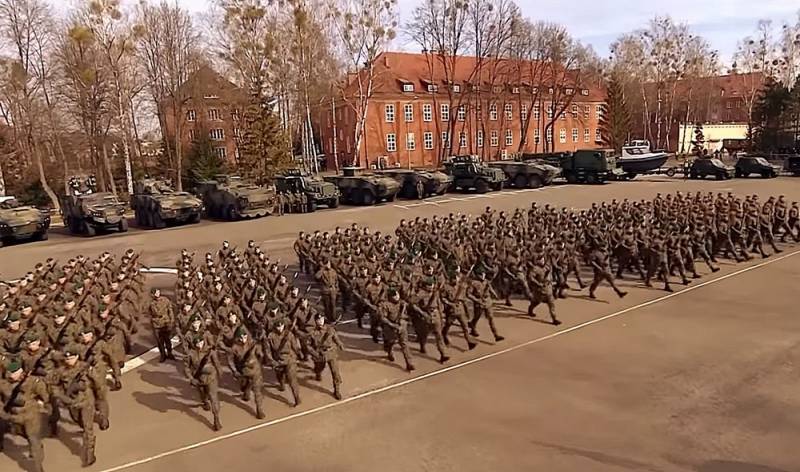 Polish Defense Minister Mariusz Blaszczak said the country's army had reached 160 men. Thus, it may soon become one of the most numerous in Europe, Polish Radio quotes the minister as saying.
Now the country's authorities are trying to implement a plan to create the most powerful ground forces in Europe.
If we carry out our plans to the end, if we are able to implement them without hindrance after the autumn elections, then in a short time the Polish ground forces will be the strongest in Europe. Not because we want to attack someone. But because we want to effectively scare off the aggressor
Blaschak explained.
This information was confirmed by his deputy Wojciech Skurkiewicz, speaking to the deputies of the Seimas. According to him, at the beginning of this year, there were 111,5 thousand professional soldiers and 32 thousand soldiers of the defense forces in the army. A recently adopted law provides for an increase in this number to 250 and 50 employees, respectively.
In the future, the ministry calls for an increase in the size of the Polish army to 300 thousand people by 2035.
Earlier it was reported that the Polish army
built
more than 100 kilometers of barbed wire on the border with Russia. It surrounded more than half of the land border with the Kaliningrad region, the length of which is almost 200 km.