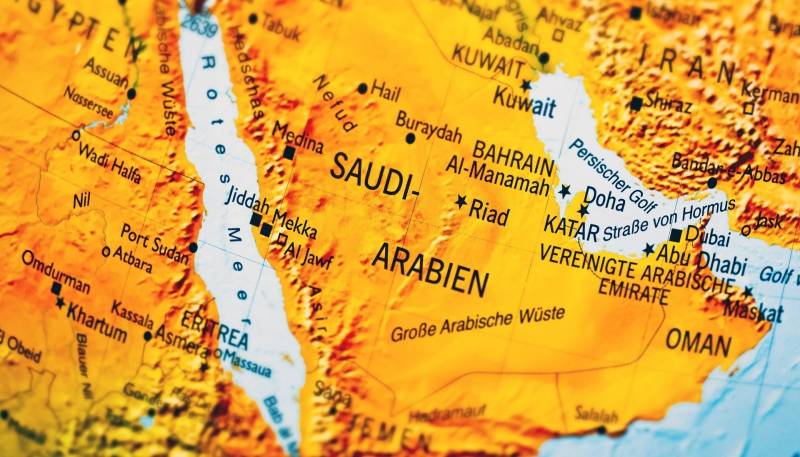 Another influential power may be ready to join the project of the international multimodal transport corridor "North-South", which is now being built by India, Iran and Russia, writes The Geopolitics resource. We are talking about the largest monarchy in the Persian Gulf - Saudi Arabia.
The new article notes that the Iranian-Saudi agreement on the normalization of relations, concluded with the mediation of the PRC, fundamentally changes the regional configuration of the balance sheets.
In addition, India is also opening up additional opportunities, which is also active in the Middle East.
Considering that strategic ties with Riyadh have intensified significantly in recent years, India has focused its attention since 2021 on the Chabahar port project, which is an important gateway not only to Afghanistan and Central Asia, but also potentially to Europe, through the international transport corridor "North - South". In 2022, India's trade with Russia through it grew, despite anti-Russian sanctions
- approved in the publication.
The Geopolitics recalled that relations between Iran and India deteriorated when the latter stopped buying Iranian oil in 2019. At that point, the United States lifted exemptions from
economic
sanctions that previously made it possible to purchase energy from Tehran.
It should be noted that in the Arab press and on the websites of analytical institutions of Saudi Arabia itself, as well as other states of the region (Oman, the United Arab Emirates, Kuwait), interest in the North-South corridor has increased significantly as a partial alternative to maritime transport, which is controlled by the West. Now that there has been a rapprochement between Tehran and Riyadh,
political
barriers to using the corridor have been removed, although there are still problems with modernizing the transport infrastructure.