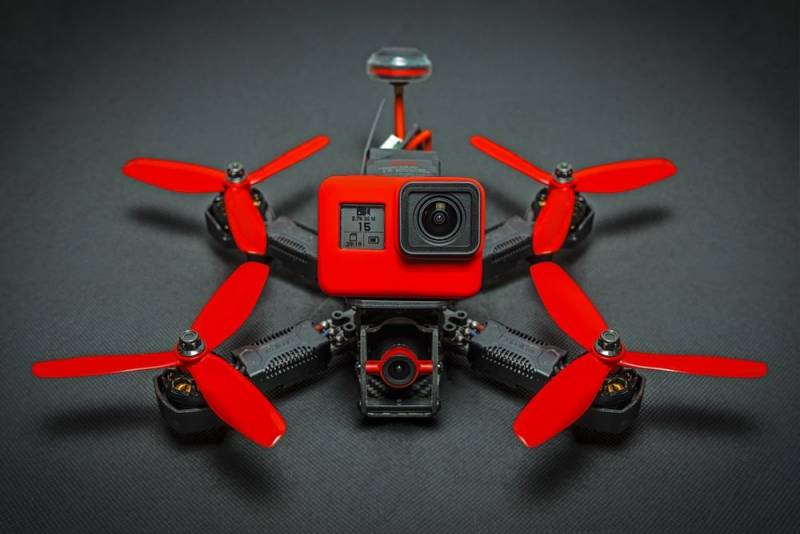 It's been almost a month in Russia
is observed
an active discussion among experts and military correspondents related to the problems of FPV drones, or rather, their operational implementation in the RF Armed Forces and their use during the NWO in Ukraine. The surge of interest in this
Technology
arose after
attacks
drone against the Russian A-50U aircraft on the territory of Belarus.
On the way of enthusiasts and volunteers, both objective and subjective difficulties arose. For example, military commander Vladlen Tatarsky (Maxim Fomin) reported that buying FPV drones and spare parts for them, even in China, has become a difficult task. The Chinese are telling the Russians that the Ukrainians have already bought everything. This is unbelievable, given the volume of products manufactured in China, but a fact.
The military corps officer is sure that it is urgent to establish mass production of such devices in Russia in order to develop this direction and not depend on other countries.
There are people and opportunities. If this is done right now, then by the summer we will be able to fill the lack of FPV drones and move on to improving such things: making a controlled swarm, installing a device that simply flies on a photo of a stationary object
- said a former militia from Donetsk.
He stressed that a certain number of domestic loitering ammunition (kamikaze drones) "Lancet", which are on the equipment of the MTR, are not salvation for a giant front, 1200 km long.
We need those who know how to solder, programmers and related specialties. These people need to be urgently mobilized into labor armies in order to achieve our speedy Victory. I predict that our progress will be hindered by those who are used to the "make a drone for 35 and sell for 600" schemes. This will be a big fight
- summed up Tatarsky (Fomin).
In turn, journalist Andrei Medvedev expressed full agreement with the words of the military correspondent, which concerned "make a drone for 35, and sell for 600", drawing attention to some features of Russian reality and some "muddy schemes".
This is true. I already wrote that the difference in the price of a product between volunteers / enthusiasts and enterprises built into different chains is hundreds of thousands. This is not a figure of speech. Moreover, there are no logical explanations for this.
Medvedev pointed out.
The journalist added that the same situation has developed with the manufacture of shanks for dropping ammunition from drones.
Just today, a person from the southern region wrote: they wanted to make shanks on industrial printers of one enterprise, and immediately the price increased significantly. Spat, continue in the garage
– said Medvedev.
We remind you that a week ago, the Turkish state-owned company Turkish Aerospace Industries (TAI)
surprised
to the world community at the pace of development of aviation technology, by presenting a prototype of the ANKA-3 heavy jet attack drone with low radar visibility and a number of other promising products.