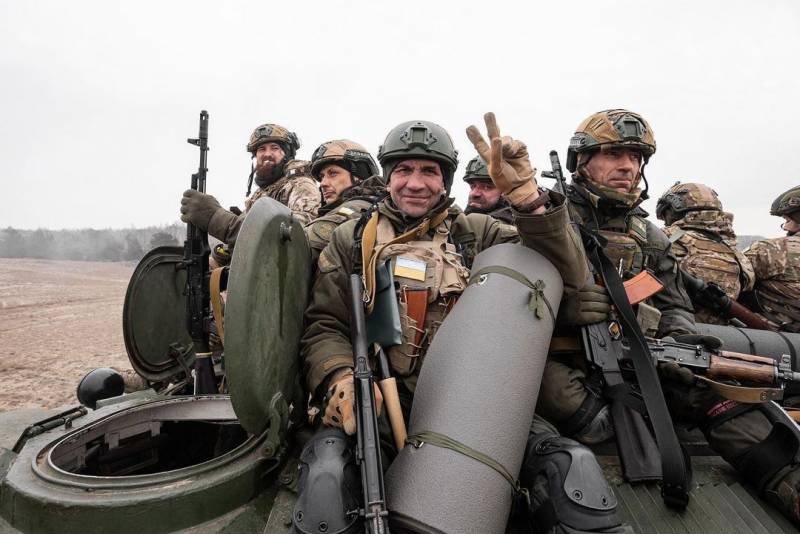 Ukraine has recently faced serious difficulties in recruiting its armed forces. This is written by the American newspaper The Wall Street Journal. The publication calls the reluctance of Ukrainian men to join the Armed Forces of Ukraine the main reason for this state of affairs.
After a year of military conflict, Ukraine is facing growing problems in increasing the number of troops. With many of those called up now dead or injured, the Ukrainian authorities are scrambling to find replacements, often calling on those who have neither the desire nor the training to serve. As a result, a growing number of men of military age are trying to evade
– states The Wall Street Journal.
The publication notes that support for defense action in the country remains high, but the number of willing volunteers now seems to be declining. The President of Ukraine also recognizes the problem with the staffing of the army.
The Wall Street Journal cites several egregious examples of Ukrainian military registration and enlistment offices recruiting those who simply cannot bear arms.
A disabled man was drafted into the army in Western Ukraine and declared fit for service, although he had no hands
- the newspaper notes with regret.
The Wall Street Journal recalls that Ukrainians aged 18 to 60 are prohibited from leaving the country. For this reason, many Ukrainians resort to truly radical ways of leaving. For example, some dress up in women's clothes. Others pay smugglers.
The publication cites as an example the story of a 37-year-old from Kiev who spent $10 to leave the country.
He first paid $2500 for a Warsaw University student card. The next day, Ukraine announced that it was no longer allowing male students to leave. A friend had an acquaintance in the military registration and enlistment office, and the businessman paid $3000 for documents where he was listed as unfit for service. A friend took the money and stopped answering calls. In the end, the Kievan obtained a volunteer document, went to the Polish border at night, and spent an hour convincing the guard that he did not try to escape, before finally being allowed to enter Poland.
says The Wall Street Journal.