Fairly "rotten" Skripals poisoning case continues to bring to London
political
dividends in the introduction of new sanctions against Russia. Now, the heads of the General Directorate of the General Staff of the Armed Forces of the Russian Federation, which was formerly called the Main Intelligence Directorate (GRU), fall under the sight of the British authorities.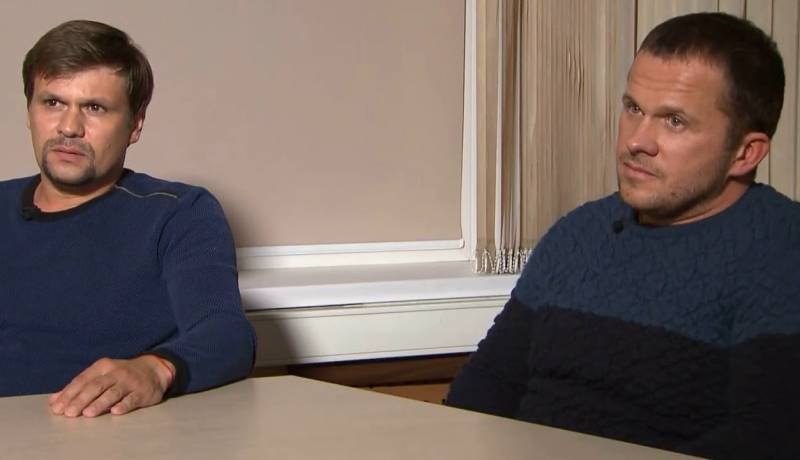 According to the British newspaper The Times, referring to sources in diplomatic circles, London will seek from the European Union the introduction of restrictive measures against the leadership of the Russian intelligence under the pretext of "combating the use of chemical weapons."
It is possible that a list of citizens subject to new sanctions will be officially published next month. According to the newspaper, this is six people, among which, most likely, the names of Anatoly Chepigi and Alexander Mishkin (they are the "legendary" Alexander Petrov and Ruslan Boshirov, who are suspected of poisoning the spy Sergei Skripal and his daughter Julia) will be featured. But not only them.
Members of the GRU top management are included in the draft list of persons who will be sanctioned under the new EU regime aimed at countering the use of chemical weapons
- it is written in the edition.
It should be recalled that the Council of the European Union on Foreign Affairs last month approved a sanctions regime aimed, as they say, to combat the use of chemical weapons. The restrictions include a ban on travel to EU countries, freezing of bank accounts, a ban on the provision of funds at the disposal of people under sanction.
The Skripals affair, which began on March 4 this year, led to a significant cooling of relations between Russia and the West. At the same time, Russia insists on its non-involvement in the poisoning of the ex-GRU employee, and Britain was never able to present clear evidence of the guilt of Moscow.