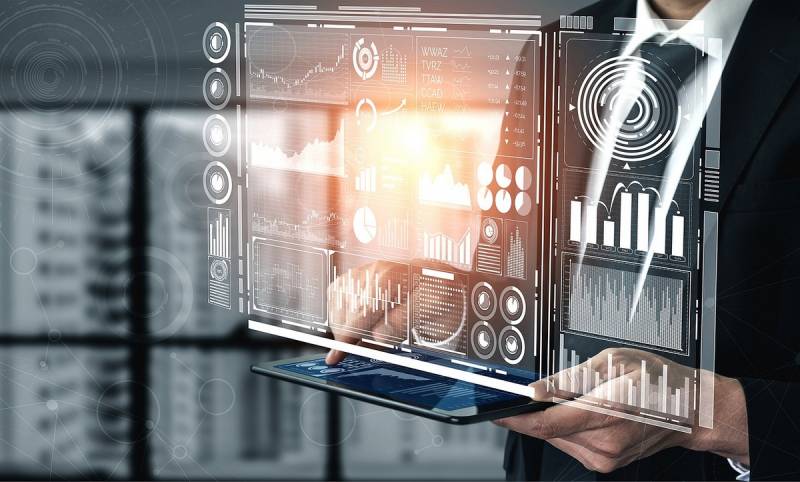 No one sells the pale shadow of the future, announced nevertheless almost as a prophecy, more skillfully than
technological
industry. According to its supporters and participants in the form of technology companies, we will all live in the "metaverse", build our financial infrastructure on "web3" and provide our life with "artificial intelligence". All three of these terms are mirages that helped their lobbyists rack up billions of dollars despite the fact that reality frankly reveals their scams. Bloomberg reporter Parmy Olson exposes the scammers.
Artificial intelligence, in particular, conjures up the notion of thinking machines. But no machine can think, and no program can be truly intelligent. But industry example shows that phrase alone can be one of the most successful marketing terms of all time.
In fact, GPT-4 (the basis of the popular ChatGPT) and other large language models like it simply output a text database of about a trillion words. With an army of people programming it through patching and editing, the models combine words based on probability.
Obviously, this is not even close to intelligence
Olson writes with caustic irony.
The systems under consideration and similar ones are trained to generate text that sounds believable, but they are positioned by the IT business as new oracles of knowledge that can be connected to search engines. It's foolhardy to trust GPT-4, which keeps making mistakes. Just a few weeks ago, Microsoft Corp. and Google Alphabet Inc. suffered from revelations showing that search engines are wrong about specific facts.
Terms such as "neural networks" and "deep learning" are a hoax and only reinforce the idea that these programs are like humans. Neural networks are in no way replicas of the human brain.
Society urgently needs a different lexicon that does not promote false and pseudo-scientific magical ideas about computer systems and does not relieve the people who develop these systems on a global scale from their responsibility. It is they who can be the attackers, and not a mythical AI or some kind of intelligence locked in an electrical circuit.
Unfortunately, many people are now misusing or even flaunting AI terms in order to get people to start buying technology or start listening. But, in fact, all this AI is just a recombination of images already created by people. And no more, the journalist concluded.