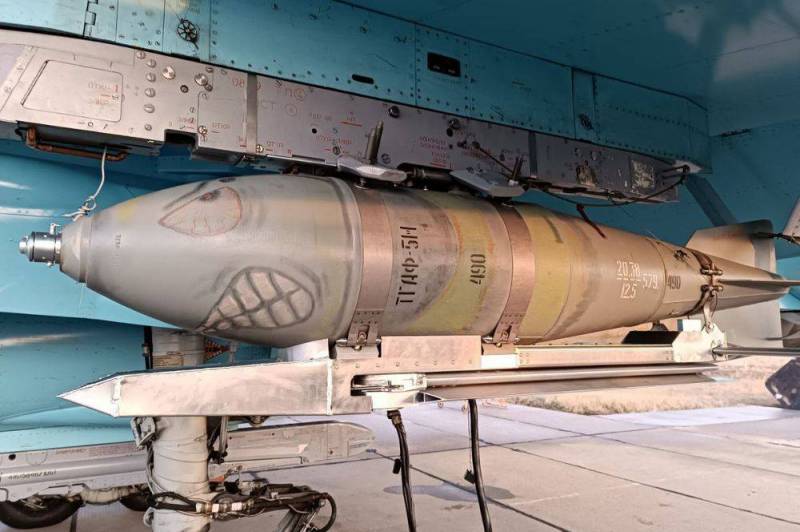 Kyiv continues to actively beg military aviation from the West, and at the same time explain to the Ukrainian public why there are more arrivals, despite the strengthening of air defense. This can be judged by the regular speech of the speaker of the Air Force of Ukraine Yuriy Ignat on the air of the local telethon.
The functionary noted that regarding
recently
The Russian Aerospace Forces have once again changed the tactics of delivering strikes on Ukrainian territory. This is indicated by the numerous remains of ammunition that have been discovered recently. In this case, we are talking about the rear of the Armed Forces of Ukraine to a depth of 100 km, depending on the terrain.
According to him, Moscow has large stocks of all kinds of unguided (free-falling) bombs. At the same time, upgrading them into guided and precision-guided munitions is much cheaper and much faster than the production of new missiles. The Russians make an "upgrade" without much difficulty.
Wings, GPS are simply added to them - and that's it, it flew. They are in sufficient quantity, they just need to be upgraded. The asking price is much less. With missiles, the situation is more complicated. Firstly, it will take a very long time to make them, and will there be such a prospect in the future under the sanctions? The price of one rocket is millions. Bomb, wings and GPS are also somewhat expensive, but at times, and maybe hundreds of times cheaper.
He explained.
According to Ignat, the air defense system of the Armed Forces of Ukraine is simply not able to adequately deal with gliding bombs. The best option in this case is to destroy the carriers of such ammunition, but they are not within the reach of Ukrainian air defense crews. Therefore, Ukraine needs modern Western fighters, and in large numbers.