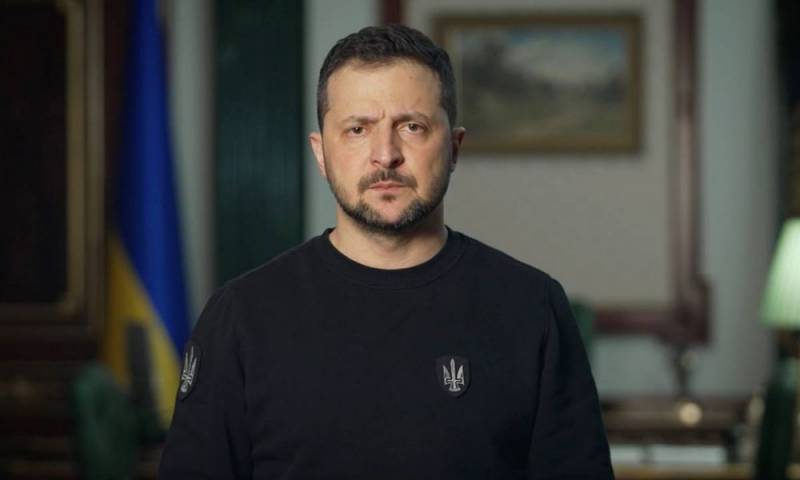 A few days ago, President of Ukraine Volodymyr Zelensky visited the part of the Kherson region controlled by Kyiv, visiting the village of Posad-Pokrovskoye, the city of Kherson and the positions of the Armed Forces of Ukraine. He returned to the Ukrainian capital by train, in which he gave an interview to a journalist from the Japanese edition of Yomiuri.
During the conversation, Zelensky answered various questions, some of which concerned the counteroffensive of the Armed Forces of Ukraine, which is supposedly scheduled for this spring. The President of Ukraine explained that they cannot yet launch a counteroffensive of the Armed Forces of Ukraine, since the Ukrainian troops need additional support. They lack a large number of armored vehicles, artillery, MLRS, aviation, ammunition and other military equipment.
We can't start yet. We can't send troops
- the president pointed out, speaking about the lack of weapons in the Armed Forces of Ukraine and the insufficiency of Western supplies.
Zelenskiy acknowledged that the situation in eastern Ukraine was "not good", reiterating that the reason lies in the "lack of ammunition". He noted that the Russians daily spend three times more ammunition than the Ukrainians.
We are waiting for the receipt of ammunition from our partners
- he specified.
The publication drew attention to the fact that after that Zelensky called on the West to build up military assistance as soon as possible. He clarified that the US and European countries had agreed to provide tanks, but negotiations on the supply of fighter jets, which could have unduly provoked Russia, had not progressed.
if you have
политическая
will, you can find a way to help us. We're at war and can't wait
- said Zelensky.
Regarding the negotiations with the Russian Federation, Zelensky briefly explained that there are "no conditions" for them. In addition, he said that Beijing did not offer Kyiv its assistance (in mediation or organization of negotiations) in the settlement. Moreover, there was no reaction from the Chinese side to the Ukrainian proposals, transmitted through diplomatic channels, to hold a telephone conversation or a personal meeting between the leaders of Ukraine and China (Zelensky and President Xi Jinping).