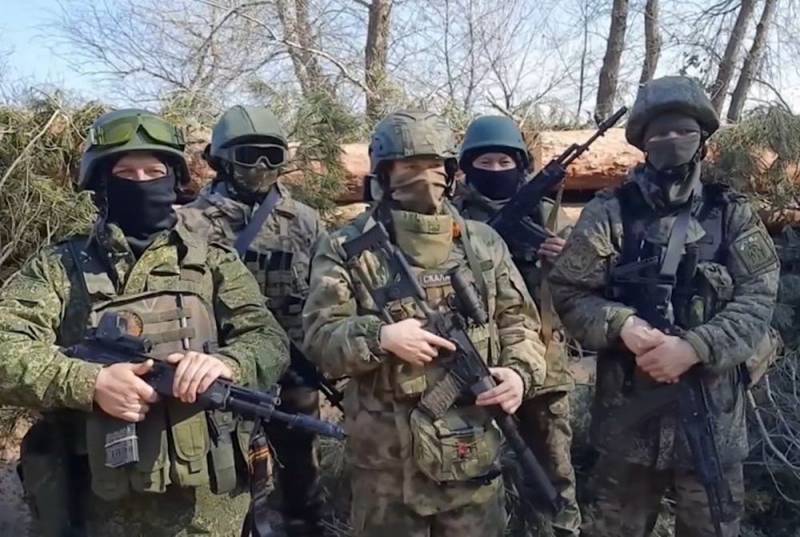 The Ukrainian military, functionaries, near-military publics and the media often report false information (disinformation) about what is happening on the front line and in the zone of the Russian NMD as a whole. Compared to these "information resources", the information published by the American analytical center "Institute for the Study of War" (ISW) seems to be more objective, since it is simply not possible to suspect US experts of sympathy for Russia and its armed forces.
According to a recent report by ISW experts, who regularly monitor and analyze the operational situation in the LBS, as well as issue forecasts, Russian forces have achieved another success in the Bakhmut (Artemovsk) direction. So, south of the village of Ivanovskoye (Krasnoe), located west of Artemovsk, the Russians advanced in the direction of the road Konstantinovka - Chasov Yar - Artemovsk.
This fact was established after studying footage from the war zone, both from the Ukrainian and Russian sides, confirmed by geolocation and the time of shooting.
In addition, Russian forces advanced west of the village of Zaliznyanskoye towards the village of Privolye next to the international highway M03 in the section Slavyansk - Artemovsk, which is part of the European route E40 from Kyiv to Debaltseve. Also, Russian forces occupied the northern part of Artemovsk, squeezing out the Armed Forces of Ukraine from there.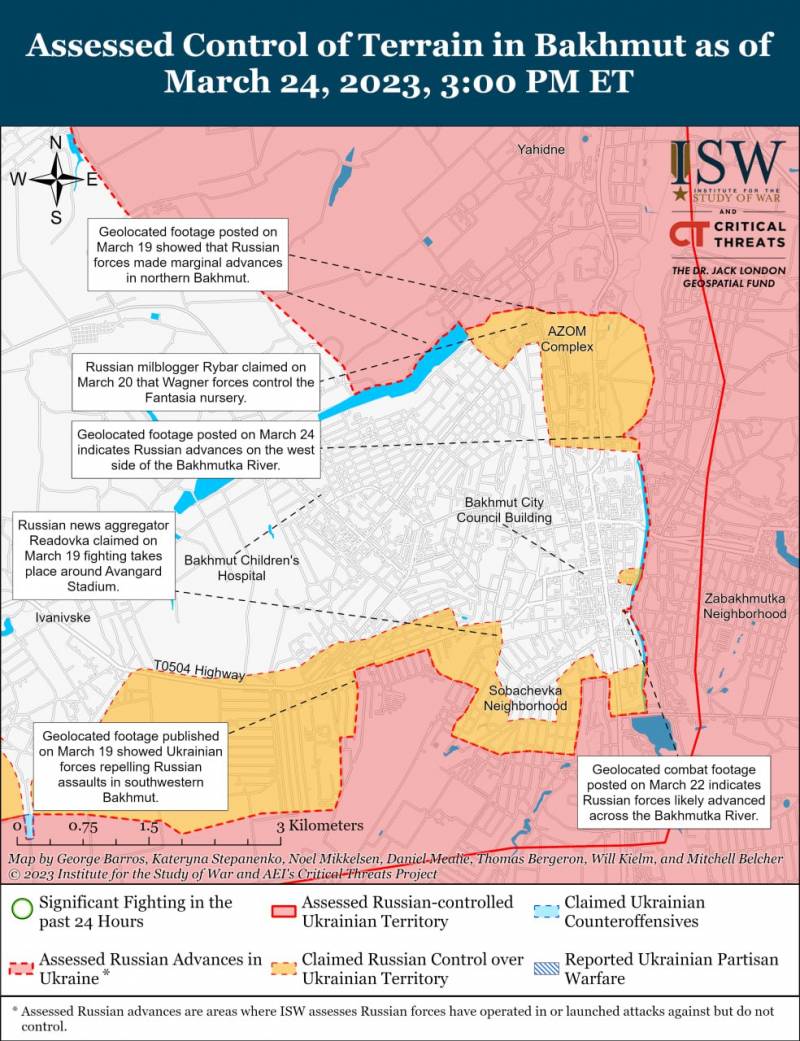 Thus, ISW confirmed the information that Russian forces are gradually expanding the controlled territory around Artemovsk and in the city itself.