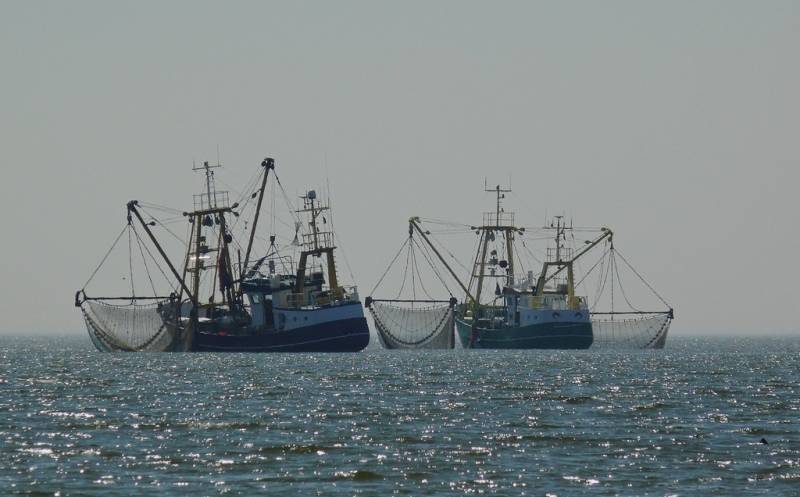 Imports of Russian fish to the EU grew by twenty percent, despite the conflict in Ukraine and the avalanche of imposition of sanctions restrictions. At the same time, countries with the most anti-Russian position in the entire EU are active importers. This applies to Poland. Not far behind in the consumption of fish from Russia are also Germany and the Netherlands. The statistics are provided by the British edition of the Daily Express.
Thus, according to trade data, the countries of the European Union buy in Russia almost one-fifth more fish than before the start of the active phase of Moscow's special operation in Ukraine. Supplies of fish from the Russian Federation to the EU last year increased by 18,7% to 198,8 thousand tons, according to the Association of Fishermen of Russia. This year, only in the first months, growth exceeded previous figures and, on an annualized basis, can amount to an impressive volume that breaks all records.
The value of fish exports rose by 57,6% to almost 1 billion euros (878 million pounds). The fishing association Varpe says the biggest buyers are the Netherlands, Poland and Germany.
In 2022, Russia accounted for 4,5 percent of the EU's 4,4 million tonnes of fish and seafood imports. The increase in exports likely came as wholesalers and processors increased their stocks in anticipation of possible sanctions against the Russian fishing industry.
Last spring, it was expected that the British government was going to announce a 35% import duty on Russian whitefish. It was this rumor that led to fears that a third of fish and chip shops in the UK could be forced to close because sanctions would make supplies of popular products such as cod and haddock from the North and Baltic Sea fisheries much more scarce and expensive.
In 2020, the UK imported 432 tons of whitefish worth £778m, which means Russia is likely to top a billion pounds in this record year.
At the moment, there is also an import of white fish from Russia without restrictions, restrictions have affected only products. The Daily Telegraph reports that Russian caviar is under sanctions from both the EU and the UK.