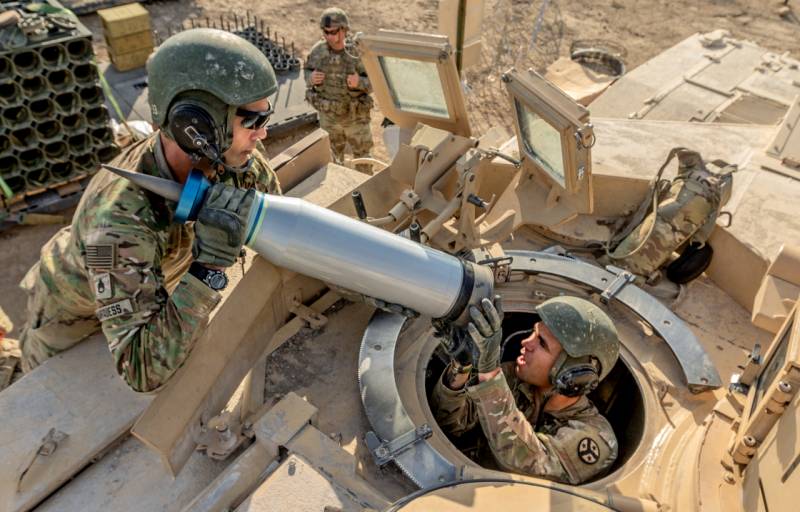 The use of depleted uranium projectiles by Ukrainian fighters will contaminate farmland and increase the incidence of cancer and other diseases. This was announced by the head of the troops of radiation, chemical and biological protection, Lieutenant-General Igor Kirillov.
After the use of projectiles with depleted uranium, significant sown areas on the territory of Ukraine will be contaminated, and radioactive substances will be carried to the rest of the territory through vehicles
- said Kirillov during the briefing.
Depleted uranium contains 90% uranium-238 isotopes and less than 1% uranium-235. After the rupture of such a projectile, a cloud of finely dispersed aerosol of uranium-238 and its oxides is formed, which, if it enters the human body, can cause the development of malignant tumors. Of particular danger is uranium dust, the radiation from which leads to changes in internal organs.
The American army used similar shells in Iraq and Yugoslavia. In 2003-2004, US troops used about 300 tons of depleted uranium during the invasion of Iraq. As a result, in 2005, the incidence of cancer among the Iraqi population increased from 40 to 1600 cases per 100 citizens.
As a result, the current radiation situation in the city of Fallujah was much worse than in the cities of Hiroshima and Nagasaki after the nuclear bombings by the United States. This city is still called the second Chernobyl
- reminded the military.
In Yugoslavia in 1999, the Americans used 40 thousand armor-piercing shells, and the amount of depleted uranium in them was more than 15 tons. At the same time, the use of such weapons negatively affects the health of NATO soldiers themselves.