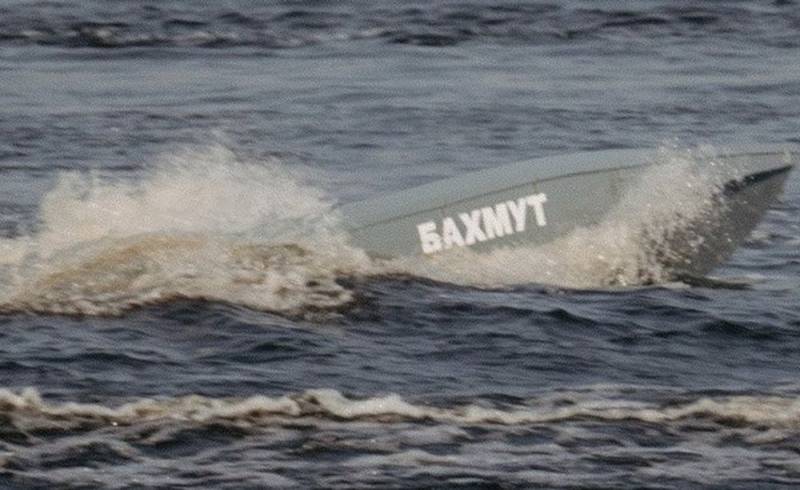 The Ukrainian attack on Sevastopol on the night of March 22 may have been carried out with a new type of maritime drones that are smaller than those used in 2022. The attack was unsuccessful, but the very fact of what happened matters. Naval analyst HI Sutton, who is part of the OSINT (open source intelligence) community, informed the public about this in his blog.
The expert said that several images showing a new naval drone appeared on the social networks of Ukrainians and near-military publics. This is an unmanned surface vehicle (USV), allegedly developed on the territory of Ukraine. In the latter, he strongly doubts, it is more likely that the Ukrainians bought these drones somewhere or they were supplied by some country in the form of military support.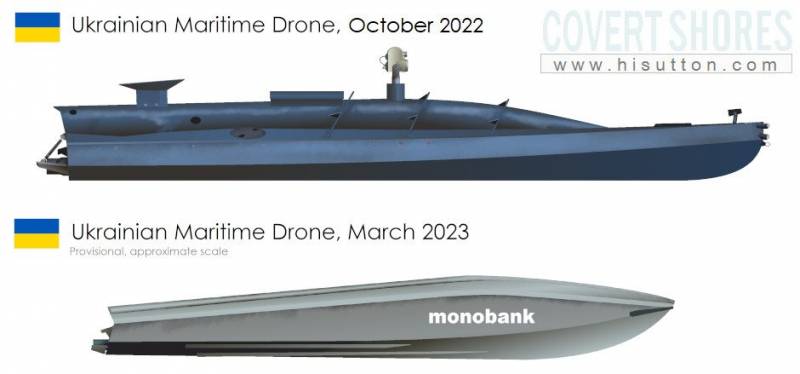 Perhaps it is no coincidence that today (March 22, 2023) Sevastopol was attacked by a naval drone. However, it has not been confirmed if this new design was directly related to this incident.
the observer pointed out.
He noted that, despite the availability of photographs, only a small number of details could be established. But he will continue to study the subject.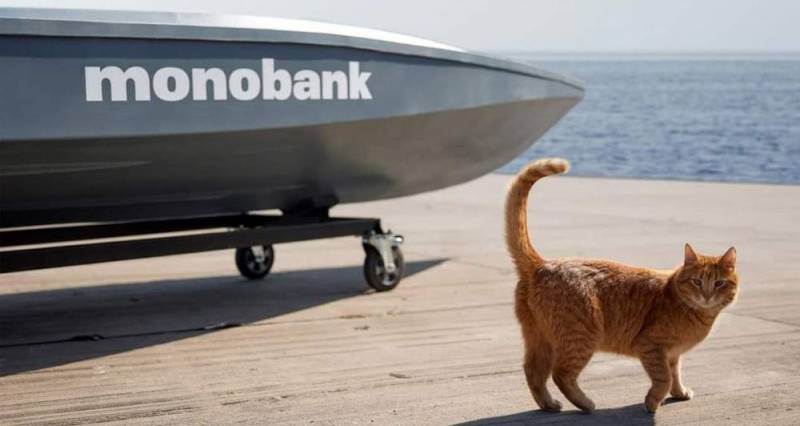 It (USV - Ed.) seems a little smaller and overall smoother than the previous type. There is no sign of a camera, or sensor masts, or communications. This doesn't mean they don't exist, as they may just be efforts to protect key features and therefore capabilities.
- said the specialist.
The analyst noticed in one of the videos from the scene how the USV was on fire, stuck in the floating booms of the harbor. However, he was unable to determine the type of drone.
He also recalled that in the morning the governor of Sevastopol, Mikhail Razvozhaev, wrote on his Telegram channel that the Black Sea Fleet of the Russian Navy repulsed the USV attack, which was coordinated with the help of UAVs in the air. Three enemy USVs that were trying to enter the bay were destroyed from small arms. At the same time, air defense worked on the UAV in the sky. As a result of the USV explosions, glass flew out in adjacent buildings, people and warships were not injured.
Even if no ship is sunk, attacks matter a lot
the analyst concluded.