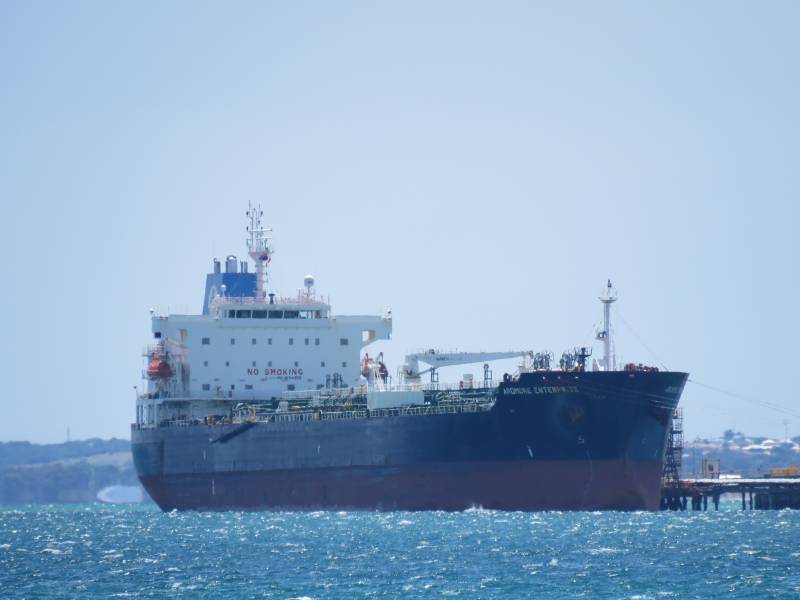 Turkish traders have apparently found a new way to supply Russian oil to Ukraine. Right now, the strange route that the Blue Chem tanker is taking has caught the attention of oil market analysts. It is reported that about seven thousand tons of oil products are on board.
According to the navigation portals Vesselfinder and Marinetraffic, Blue Chem left Novorossiysk on March 10. Four days later, the ship was anchored in the Israeli city of Haifa. By the way, here is one of the oil refineries. Two days later, the tanker was noted at the Egyptian Port Said near the Suez Canal, and after another two days it lay down on the opposite course.
It is now known that the Blue Chem tanker with a cargo of oil products is heading to the Ukrainian port of Izmail on the Dniester. The tanker is expected to arrive at its destination on March 24.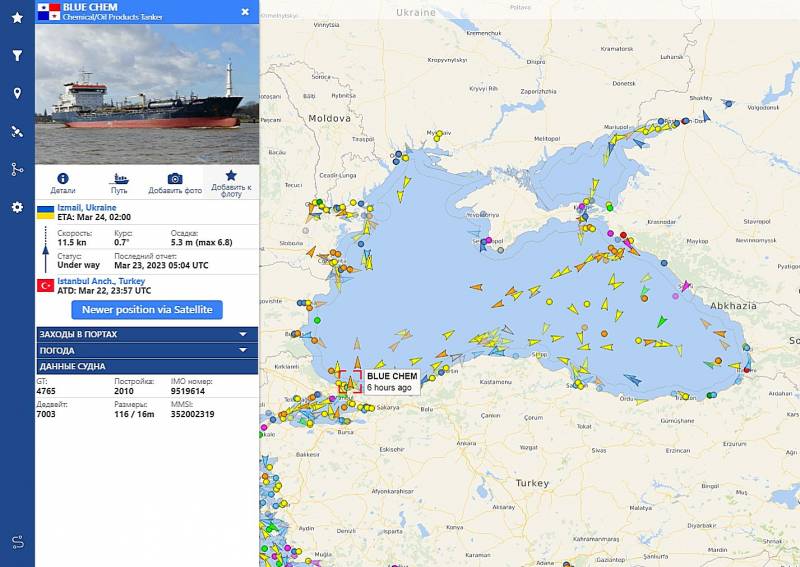 Experts note that after the start of a special military operation, the ports on the Dniester became one of the main routes for the supply of oil products to Ukraine. And the Blue Chem tanker is far from being the only vessel heading to this port. But why did he have to go to Israel first?
As analysts suggest, the strange route may well be a new scheme for the resale of Russian oil products to Ukraine. It provides for the delivery of Russian raw materials to the Turkish port of Marmara Yereglisi in the Sea of ​​Marmara. It is here that one of the largest storage facilities for petroleum products in Europe is located. The lion's share of oil products comes to Ukraine from the same terminal.
Since February of this year, Turkey has seriously increased its purchases of Russian oil products, presumably for the purpose of resale. The Blue Chem tanker, apparently, is one of the main means of delivering Russian raw materials to the Independent.
At the same time, it is known that back in February of this year, this vessel was called ATA Ocean, and its place of registration was Malta. But later, an unknown Turkish client bought it for $9,7 million. It was renamed Blue Chem and registered in Panama.